The 2018 Honda Brio is celebrating its world premiere at the ongoing GIIAS 2018. Here's a pictorial comparison of the 2018 Honda Brio and the 2016 Honda Brio.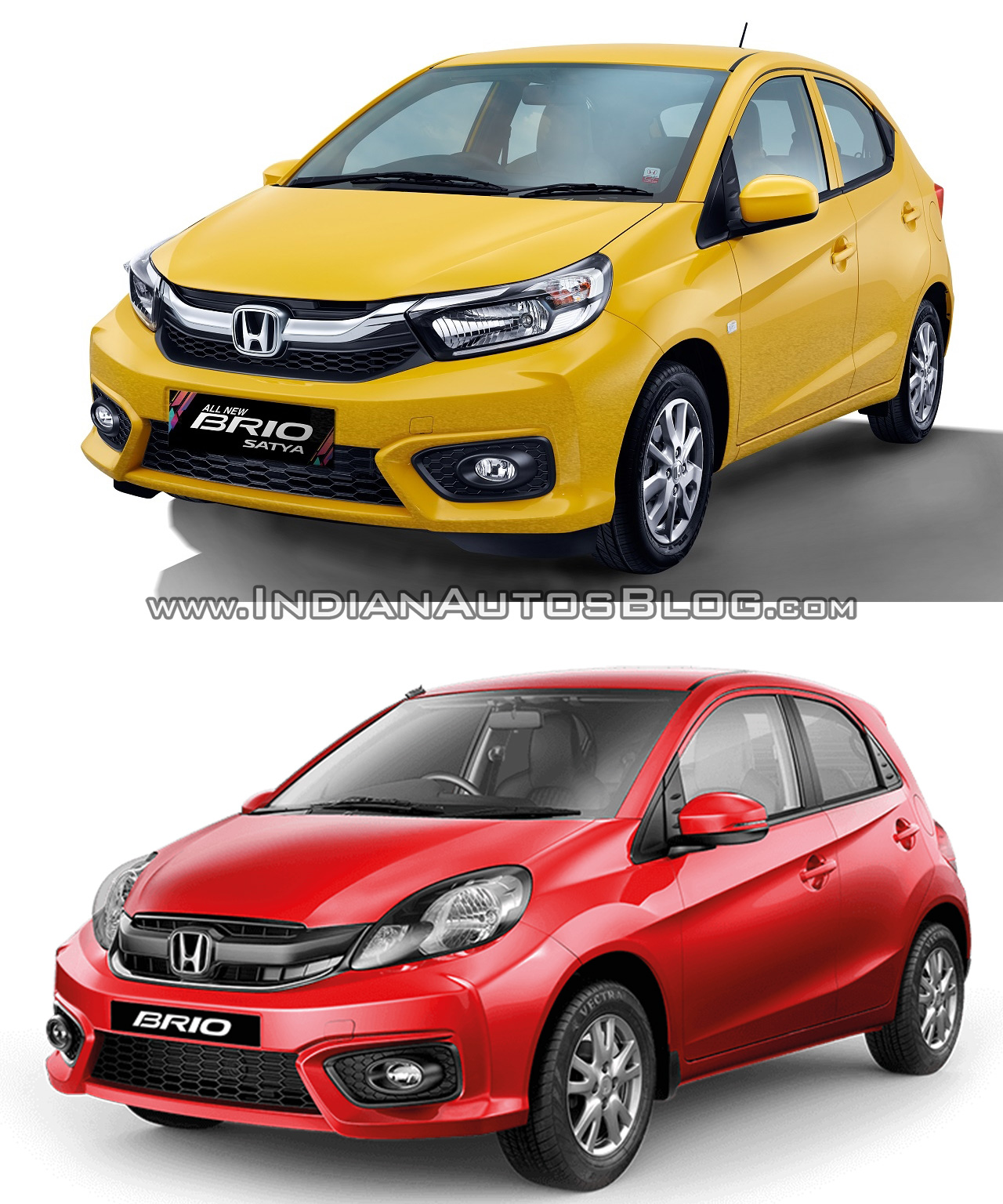 The Honda Brio is the best-selling Honda model in Indonesia, with 2,37,272 units sold as of July 2018. Last year, its sales grew by 34%. So, while the second generation Honda Amaze was designed considering India, for the Honda Brio, Indonesia was the focus market. The country's solid demand for the Brio is the reason the company unveiled the facelifted first generation model in 2016 and the second generation model, locally.
While the second generation Honda Amaze is edgier than its predecessor, the Honda Brio's design lends it a sense of width and cohesion without big changes to the surfacing. The redesigned hatchback gets rectangular headlamps from the facelifted Honda Mobilio. Other changes at the front include a new upper grille and a flatter hood. The bumper, lower air intake, and fog lamps remain unchanged.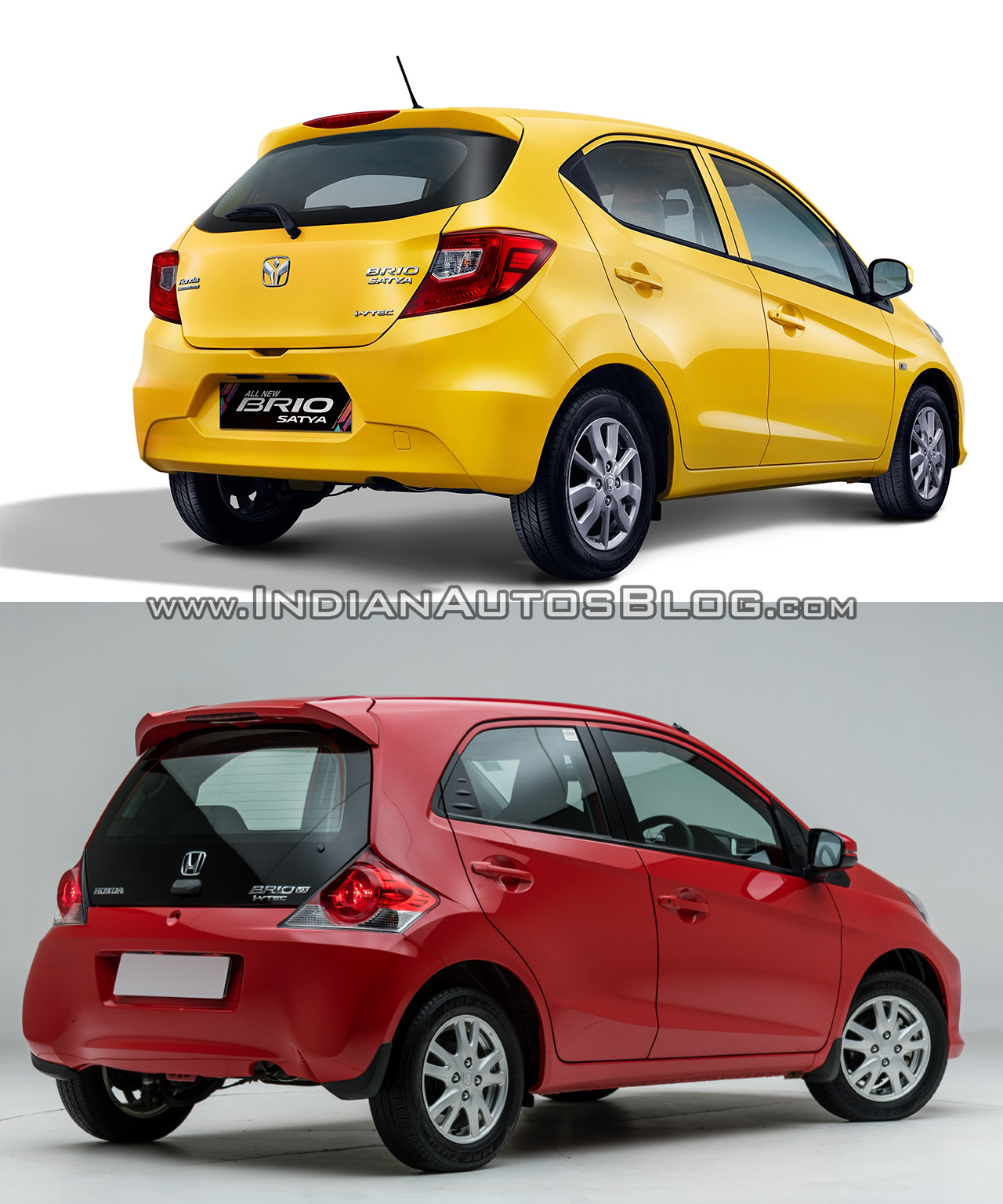 The all-new Honda Brio's profile doesn't look radically different from its predecessor. Longer crease lines, a higher beltline and slightly lower fuel cap are the changes here.
As for the rear-end, designers opted for a redo. The most noticeable change is the conventional tailgate replacing the all-glass piece. Then there are the sportier tail lamps, new bumper, and deep-set spoiler.
As for the interior, we see minor revisions, but the basic layout and design remain, be it the dashboard, the centre console, the HVAC vents, the steering wheel or the instrument cluster.
The new generation Honda Brio measures 3,815 mm in length, 1,680 mm in width and 1,485 mm in height. It is 175 mm longer than the previous generation, but the same in width and height. It has a 60 mm longer wheelbase (2,405 mm).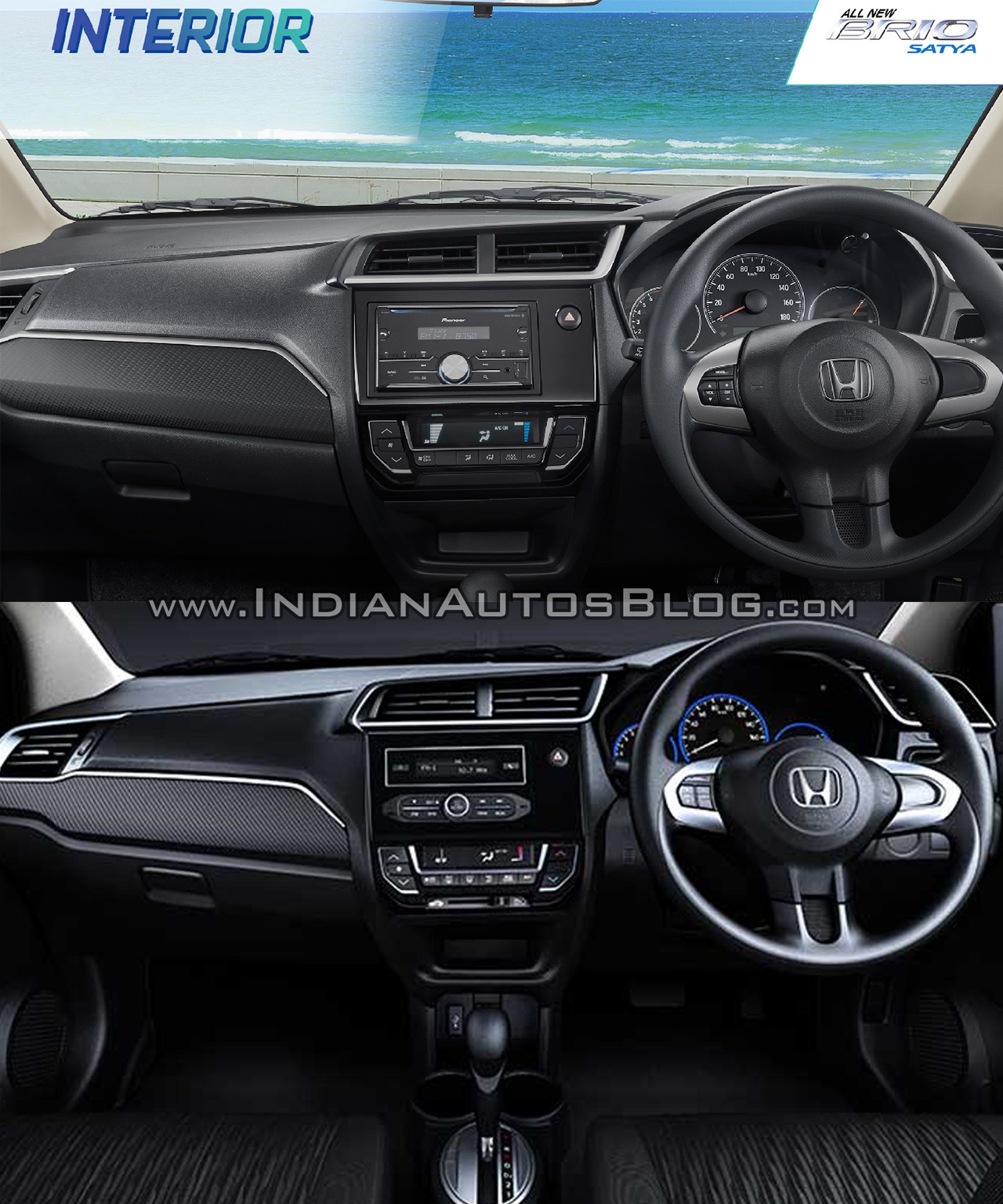 Also Read: India-bound Honda Civic gets diesel-AT variant for Euro market
Under the hood, is the same 1.2-litre i-VTEC four-cylinder petrol engine that produces 90 PS at 6,000 rpm and 110 Nm of torque at 4,800 rpm. Honda offers it with a standard 5-speed manual transmission and an optional continuously variable transmission.
Though the Brio is a formidable package, in India, Honda hasn't achieved what it intended in market share, and the new generation model isn't a priority.