Expected to go on sale next year.
With the current Audi A7 arrived in 2010 and is due for a full makeover this year. A new generation model is in the works and expected to go on sale next year. Pro-Street.dk has published spy shots and a spy video of the 2018 Audi A7 that was seen testing in Denmark.
Like every other latest Audi model, the Audi A7 will undergo an evolutionary redesign for its new generation. The all-new Audi A7 should have cues borrowed from the Audi prologue concept. Spy shots show that the 2018 A7 has new singleframe grille and redesigned sleek headlamps and tail lamps.
The next-gen Audi A7 will ride on the same platform that underpins every new generation Audi from the A4 to the flagship Q7 - MLB Evo. The new platform should help the car shed around 100 kg due to the adoption of intelligent material mix. Expect a variety of turbocharged petrol and diesel engines with displacements ranging from 2.0- to 3.0-litre to form the range.
A plug-in hybrid variant with a 3.0-litre V6 mill as the main powerplant is likely, and some markets may even get an 'h-tron' fuel cell variant. The range will include S performance and RS high-performance variant as well, although the latter would arrive only at a later date.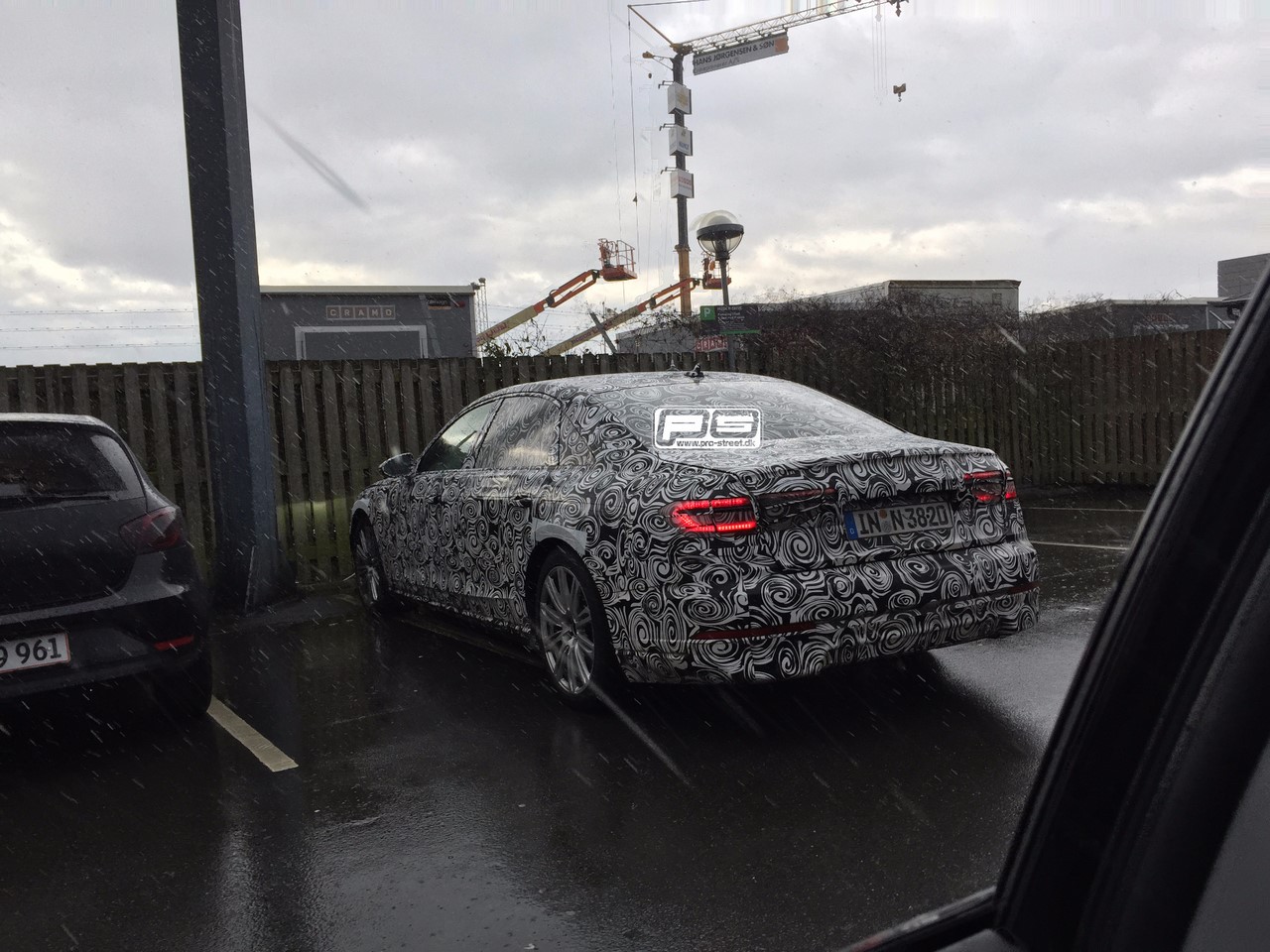 Also See: 2018 Audi A8 spied up close in Denmark
The next-gen Audi A7 is expected to have lot of advanced tech on board, including high-resolution OLED display, gesture control and an advanced voice control system, as well as radar, laser and ultrasonic sensors and multiple cameras for autonomous driving. Smartphone-controlled self-parking feature would also find its way in the new generation model. Audi demonstrated this feature in the current A7 at CES 2013.
[Image Source: Pro-Street.dk]