Autocar UK has published fresh details about the next generation BMW 5 Series that comes out in 2016. BMW have started testing road-going prototypes and the development has clearly moved beyond the computer simulation stage.
Redesigned completely for its 44th production year, a sleeker-looking 2017 BMW 5 Series, drawing inferences from the Gran Lusso Concept would come with a wider selection of gasoline, diesel and hybrid engines.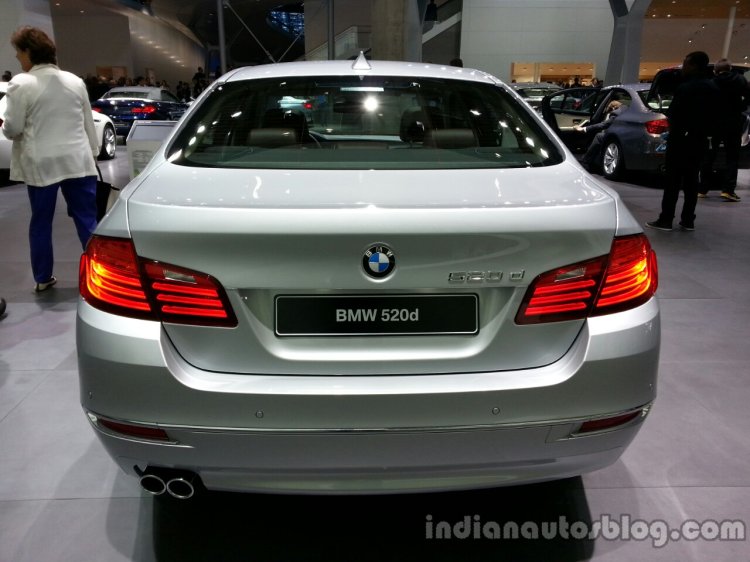 The model's aerodynamic properties are currently undergoing trials at the company's wind tunnel facility in Munich. As per unconfirmed reports, the saloon would have a Cd value of 0.25 (bettering today's 0.26) and the current Mercedes E Class (which would be succeeded by a new model in 2016).
As with today's 5 Series, the Bavarians are developing saloon, Touring and GT variants, with the latter sharing its long wheelbase platform with the China-only 5 Series L saloon.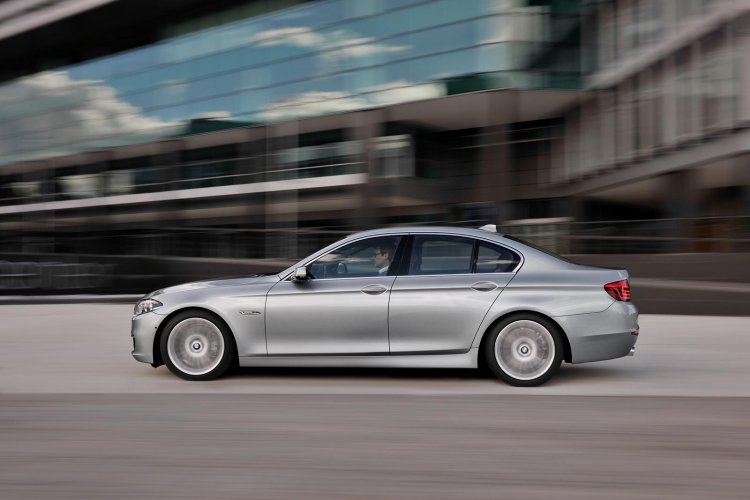 The 2017 BMW 5 Series is underpinned by the OKL platform (Oberklasse or 'luxury class') that would be passed on to successors of the current 6 and 7 Series. Variations of this platform (that allows various track widths and wheelbase lengths) would be seen under the skin of the forthcoming X5, X6 and the long-mooted X7 flagship SUV that would challenge the Range Rover and the Bentley SUV.
The vehicle's more rigid chassis would be made from aluminium, high-strength steel and composite carbon fiber to reduce weight under the 1,595 kg mark for the 520i (base variant). Another feature that is yet to receive a go-ahead, is the 48-volt electrical architecture deemed necessary to support new systems such as an advanced anti-collision system, fully autonomous braking, full LED headlights and an infra-red warning system.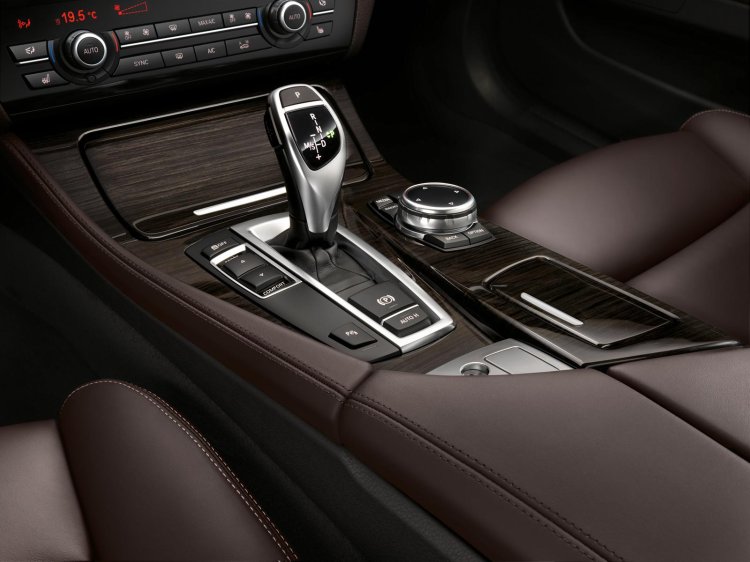 The powertrain department is working on a new 4.4-litre V8 unit on the back of this configuration's popularity in the US market. From the outset, the 5 Series would get four- and six-cylinder engines in the 2.0- and 3.0-liter capacities as the current 5 Series. A successor of the tri-turbo 3.0-liter six-cylinder engine is also planned, with a 400 bhp output. A six-speed Getrag-made manual transmission and the ZF-developed 9-speed automatic transmission would be matched to these engines.
BMW are also considering the use of the 1.5-liter turbocharged engine (from the new Mini) on the 5-er but a firm decision on it has not been made. The smaller capacity engine would help BMW drop its overall emission to the under 95 g/km threshold the EU has proposed for 2020, but this move will come only after a very careful demand study. This engine may also be used in a plug-in hybrid configuration as seen on the i8 supercar.