Will be unveiled on 29 September.
The second generation Audi Q5 is closing in on its world premiere at the 2016 Paris Motor Show on 29 September, and ahead of its debut, the company started its 'Qriosity' marketing campaign with teasers. As a part of it, the all-new Q5's front fascia has been previewed in 2 new teasers.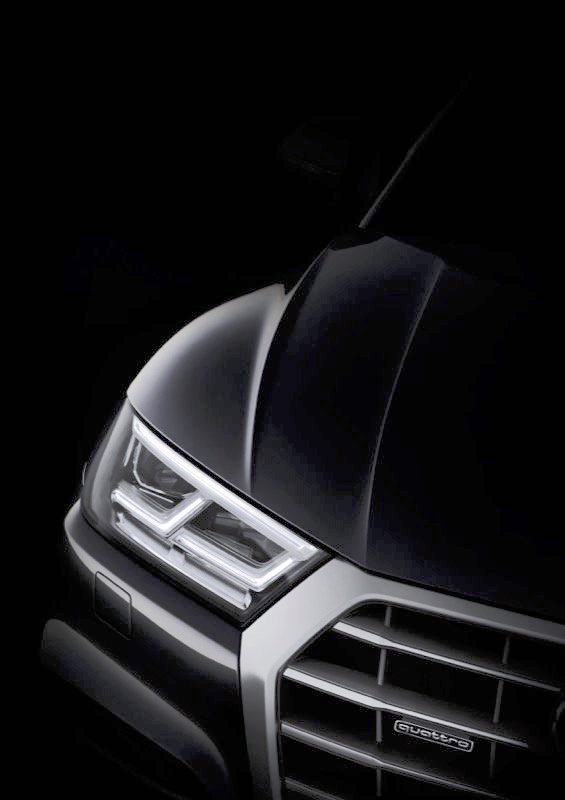 The teasers, as well as the spy media that has surfaced over the course of the vehicle's development, show that the Audi Q5 has undergone an evolutionary redesign and received a sharper, more angular styling for its second generation. The redesigned Q5 gets new singleframe grille, Matrix LED headlights, LED tail lights and sequential turn indicators on the outside.
Like the latest Audi Q7, Audi A4 and Audi A5, the second-gen Audi Q5 is based on the MLB Evo platform. The all-new model will be around 100 kg lighter compared to the outgoing model, and be offered with an array of four- and six-cylinder TFSI petrol and TDI diesel engines from the other class equivalent models including the A4.
There will be a petrol-electric plug-in hybrid e-tron variant as well, featuring a combination of a turbocharged petrol engine with two electric motors, and having a CO2 emissions rating of less than 90 g/km.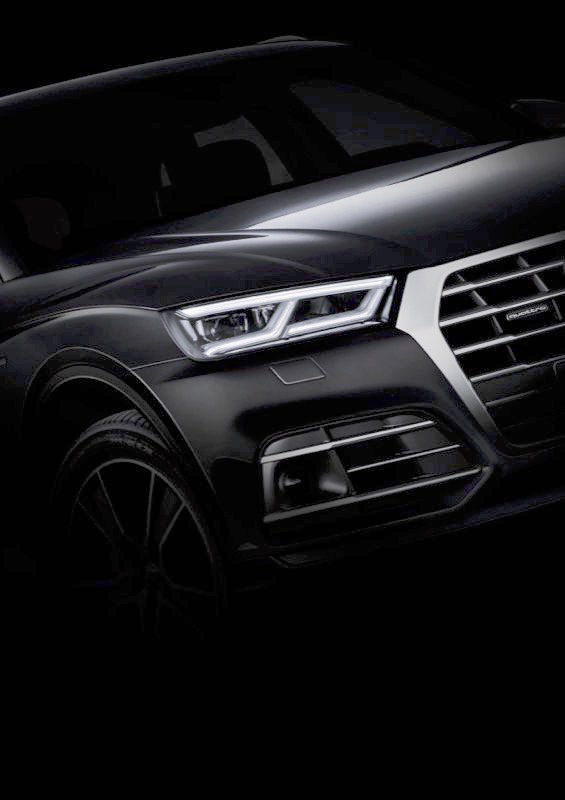 Also See: 2018 Audi A8 reveals its LED taillight glow pattern
The 2017 Audi Q5 will be available in front-wheel drive and all-wheel drive drivetrain configurations, with the latter employed with the familiar Quattro system. Transmission choices should include 6-speed manual, 7-speed S tronic and 8-speed tiptronic, with the latter likely being reserved for the top-end 3.0-litre engine models.