Debuts Toyota's new 'GD' engine family. 
A forum member of HeadlightMag has uploaded the feature list of the 2016 Toyota Hilux Revo, which will be formally revealed this Thursday in Thailand. The features seen on the new Hilux Revo will be copied on to the next generation Fortuner, and the Innova too is expected to inherit a chunk of the new equipment.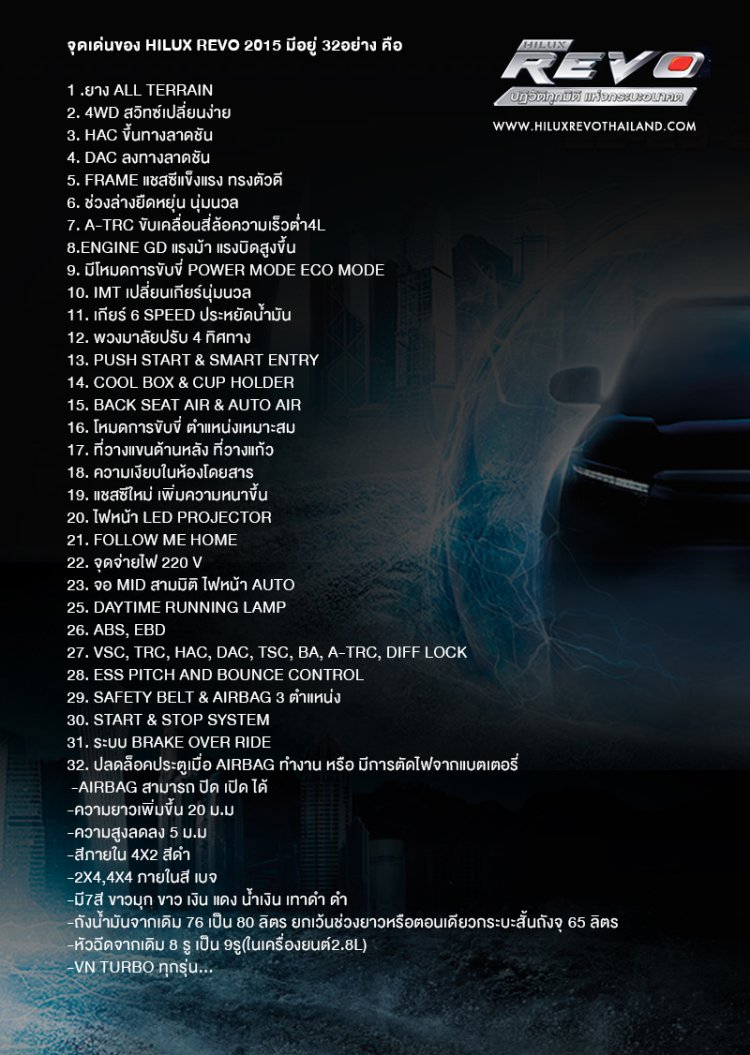 Starting with the 4WD variant, Toyota has given the Hilux Revo HAC (Hill Assist Control), DAC (Downhill Assist Control) and A-TRC (Active Traction Control). As reported earlier, the new Hilux will get Power and Eco driving modes for the new engine along with an IMT (Intelligent Manual Transmission) or a 6-speed automatic transmission.
Smart entry with a push button start, a cool box, automatic AC with rear AC vents, projector headlights with daytime running lights and follow-me lights and a Start-Stop system are other features seen on the Fortuner-based pickup. Safety features on the new Hilux include ABS, EBD, BA, VSC, Bounce Control, Brake override system (presumably the brake overrides the accelerator in case the driver presses both pedals) and airbags.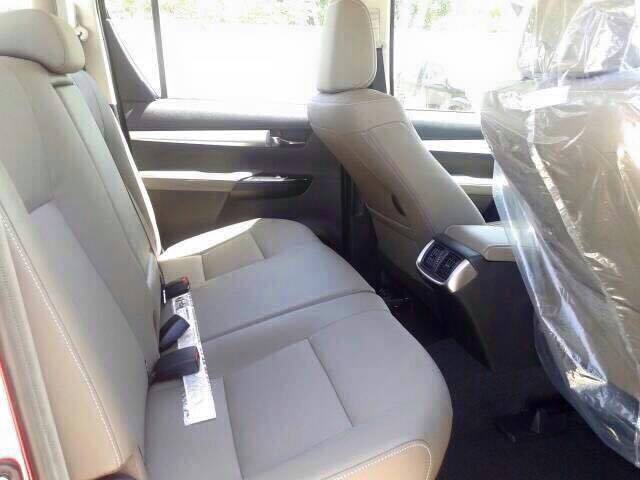 The 2016 Hilux Revo will be powered by Toyota's new 'GD' engine family which includes a 2.4- and 2.8-liter unit. Further details are expected to be revealed at its launch.
[Source - Facebook and Headlightmag]