Moves to the CMF architecture. 
The next generation 2016 Renault Megane's world premiere will take place at the 2015 Frankfurt Motor Show, scheduled for the second week of September. The news comes from Laurens Van Den Acker, Senior Vice President, Corporate Design, Renault, who was responding to our questions at the Renault Kwid's world premiere.
He said -
The new Megane will be launched in the Frankfurt motorshow. Its a segment which is hugely competitive because you're competing against the VW Golf, Peugeot 308 etc.
The Megane will move to the CMF architecture (CMF-CD), the same platform used by the new Nissan Pulsar. Switching from its C-Platform to the CMF will not only keep manufacturing costs competitive for Renault, but a considerable weight loss owing to the more modern architecture is also plausible.
The styling of the VW Golf-rival will be a revolution as the forthcoming Megane IV will look unlike its predecessor. Styling cues are expected to be borrowed from the new Clio and Captur.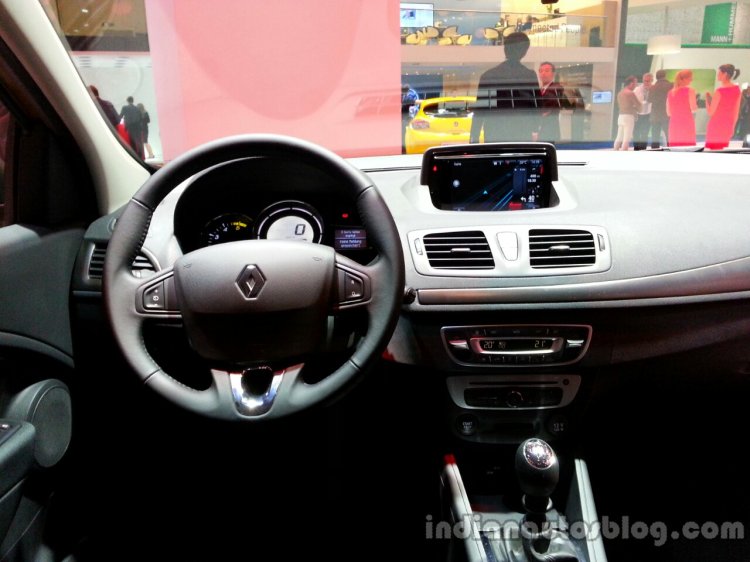 On the 2016 Megane's design, Van Den Acker said -
We will have a very sexy, very sensual, very attractive sporty looking vehicle with all the new technologies which will install itself nicely in the lineup.
Also read: Renault Kwid AMT confirmed for India, ABS for global markets
Inside, Renault is reportedly cutting the number of buttons, and shifting them to a large 9-inch touchscreen display. The quality of materials and plastics are expected to be improved as well, thanks to the high standards set by the VW Golf.