Will debut in Beijing on 25 April.
As announced on social media yesterday, Renault has revealed the next-gen 2016 Renault Koleos today. It was speculated that in order to start afresh, avoiding any association with the first generation Koleos as it was unsuccessful in Europe, Renault will not use the 'Koleos' branding for its upcoming D-segment crossover. Ending the months of speculation, Renault has announced today that it's continuing with Koleos branding.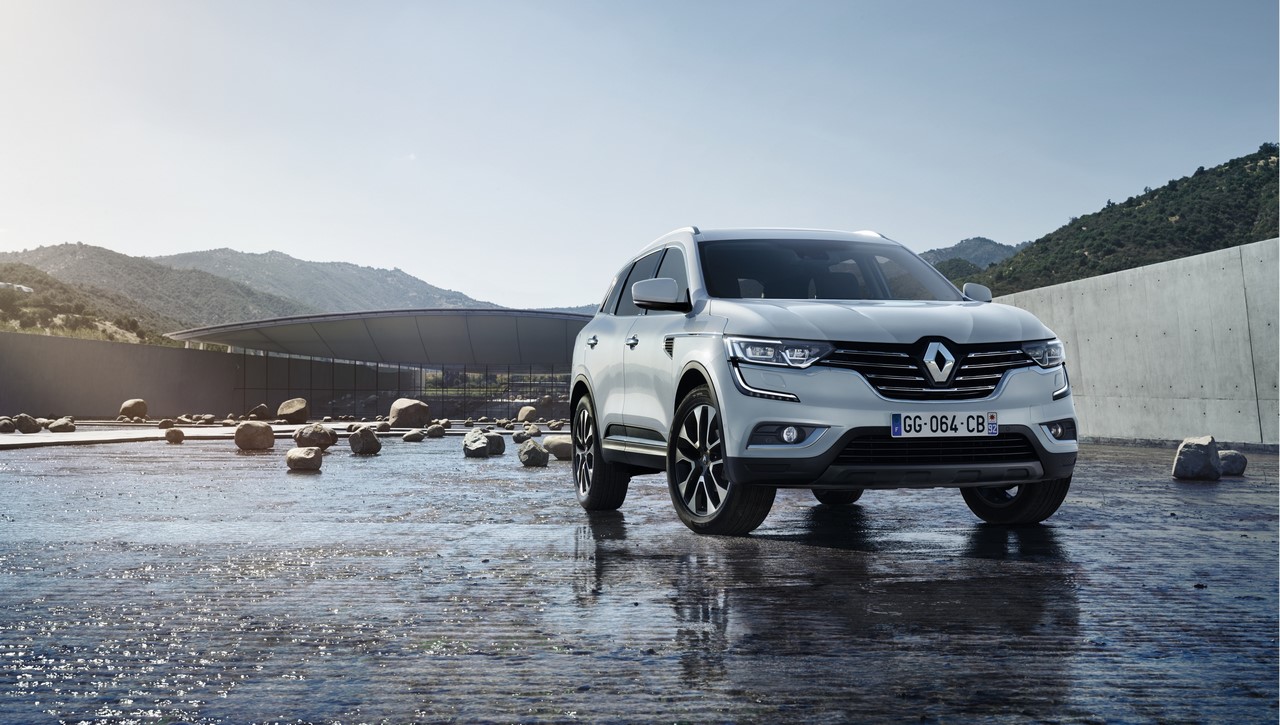 Renault has released only one image of the second generation 2016 Renault Koleos, the one that was leaked online yesterday. However, autohome.com.cn has got up close and personal with the all-new model in China and revealed its other exterior highlights.
As expected, the 2016 Renault Koleos features a Renault Talisman-inspired design at the rear as well. The wraparound LED taillights extend inwards in a way pointing at the brand's diamond logo on the tailgate. 'KOLEOS' branding below the diamond logo, light reflectors on the bumper and chrome garnish on the lower body round up the rear-end's highlights. Lastly, there also appears to be a central foglamp in the bumper.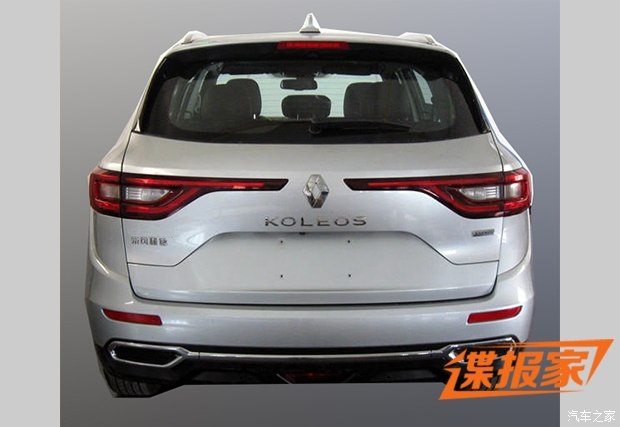 Also See: Renault Kaptur vs. Renault Captur – Comparo
The Chinese publication says that the 2016 Renault Koleos measures 4,672 mm in length, 1,843 mm in width and 1,678 mm in height, and has a wheelbase of 2,705 mm. The Dongfeng-Renault-made 2016 Koleos will be available with three different wheel sizes. The low-end models will be equipped with 225/65 R17 or 225/60 R18 tyres. There's no speak of the 19-inch wheels Renault is showing off in the official image.
The China-spec 2016 Renault Koleos will be available with 150 hp 2.0-litre and 186 hp 2.5-litre engine options, presumably both petrol. More details about the CMF-platform based Renault Koleos will be known when Renault unveils it at the 2016 Beijing Motor Show on Monday, 25 April.