Will be launched in India in 2017, reportedly.
The 2016 Mercedes E-Class Long Wheelbase has made its world debut at Auto China 2016 (2016 Beijing Motor Show) in Beijing. The stretched version of the fifth generation Mercedes E-Class (W213) has been developed specially for markets like China and offers extra space and comfort for the rear seat passengers.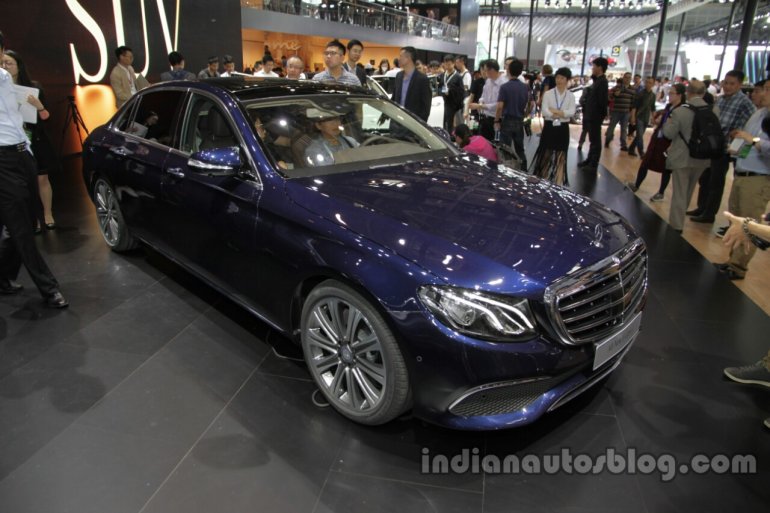 With a length of 5,063 mm, the 2016 Mercedes E-Class LWB is 140 mm longer than the standard wheelbase 2016 Mercedes E-Class. Resultantly, the wheelbase stretches by 140 mm to 3,079 mm. The rear seat passengers benefit from an extra 134 mm of legroom.
The long-wheelbase version of the 2016 Mercedes E-Class will be available with two different design characters – as a saloon and as a sport saloon. The saloon features the classic radiator grille and has the Mercedes star placed atop the bonnet, while the sports saloon features the Mercedes star fixed to the radiator grille. The long-wheelbase version, which will be sold as the Mercedes E 200 L, is equipped with distinctive headlamps with a clear-lens design.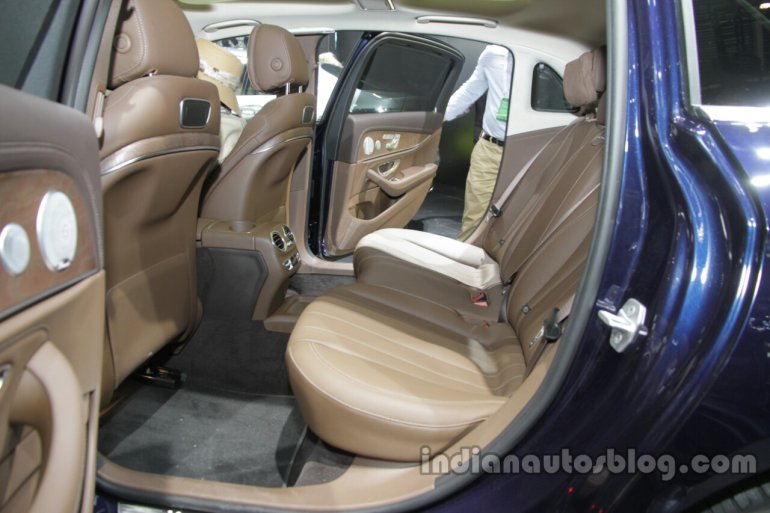 All rear seat variants have a folding centre armrest fitted with cupholders and a USB port as standard. Optionally, an integral touchscreen and wireless mobile phone charger as well as a heated pad can be specified. Moreover, the company also states on-request availability of an extended centre console with a temperature control-featuring cup holder.
The China-spec all-new Mercedes E-Class Long Wheelbase is produced by Beijing Benz Automotive Co., Ltd., a Daimler-BAIC joint venture, in Beijing. The new generation E-Class LWB will reportedly be launched in India as well, in 2017.