Gets a striking exterior and interior re-design.
Lexus will unveil the third (and probably the final) facelift of the Lexus LX series in August, reportedly. Ahead of its debut, Baniya Cars has leaked a set of images that reveal the exterior and interior of the 2016 Lexus LX, giving a first look at the changes in store for the full-size luxury SUV.
Below is a pictorial comparison between the 2016 Lexus LX and the outgoing model, covering all key aspects.
Exterior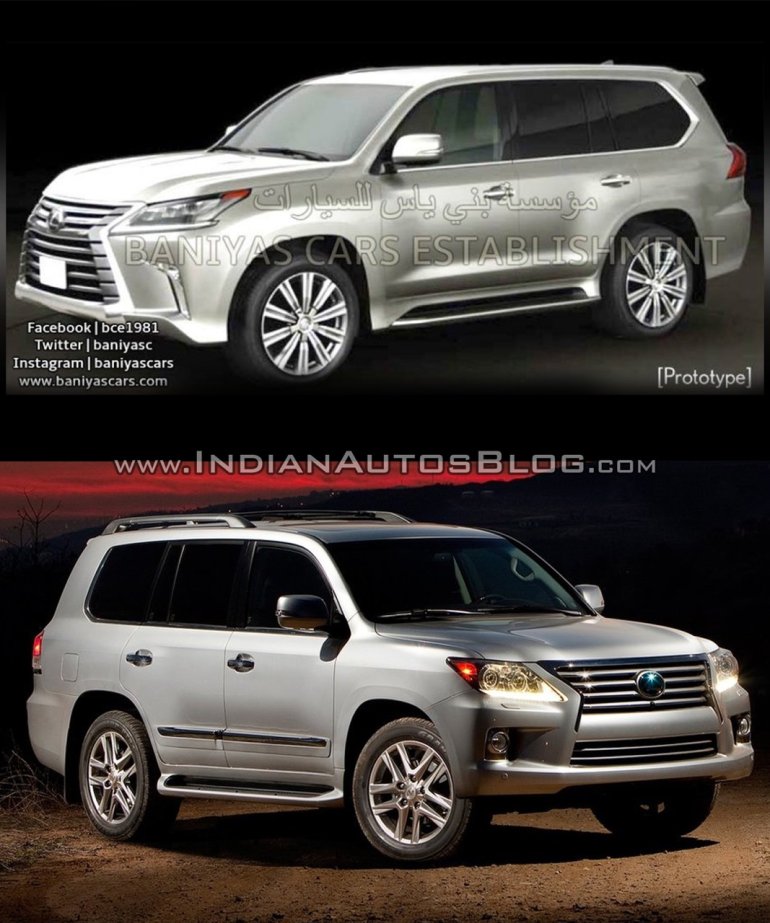 Compared to the outgoing model, the next Lexus LX is sure to turn more heads. While the current model sports subtle cues of Lexus's latest design language, the 2016 Lexus LX takes an evolutionary step forward with a striking design that falls in line with Lexus' latest product lineup.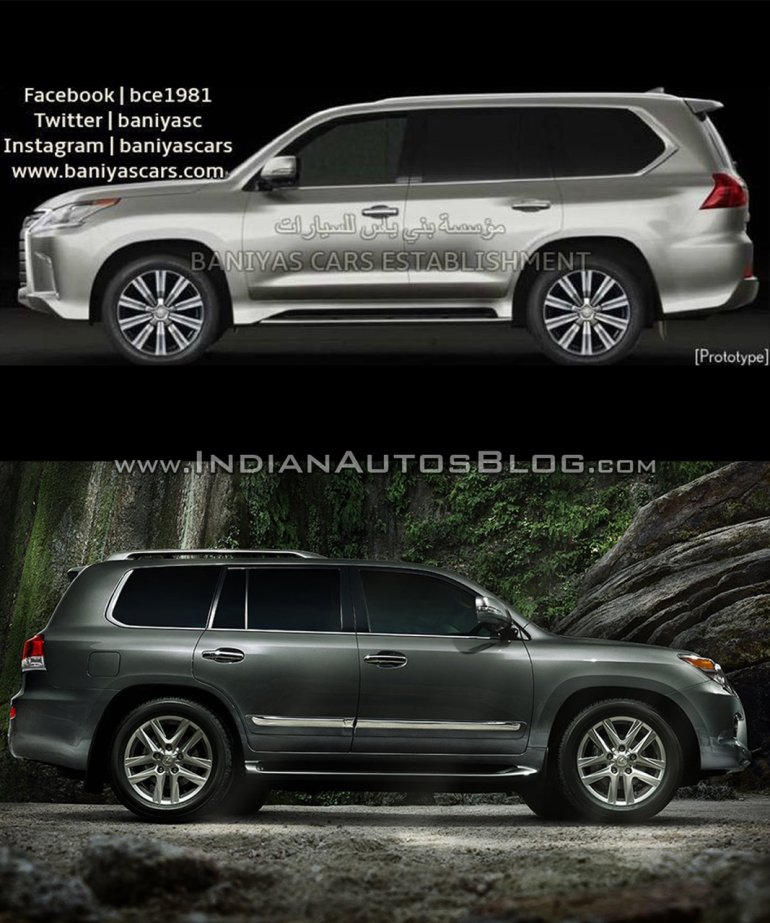 Up front, the Lexus Spindle grille has been made larger and bolder, while the swept-back LED headlamps are more sleek along with longer "L-shaped" LED DRLs. It also gets a new bumper design with LED accents at either sides.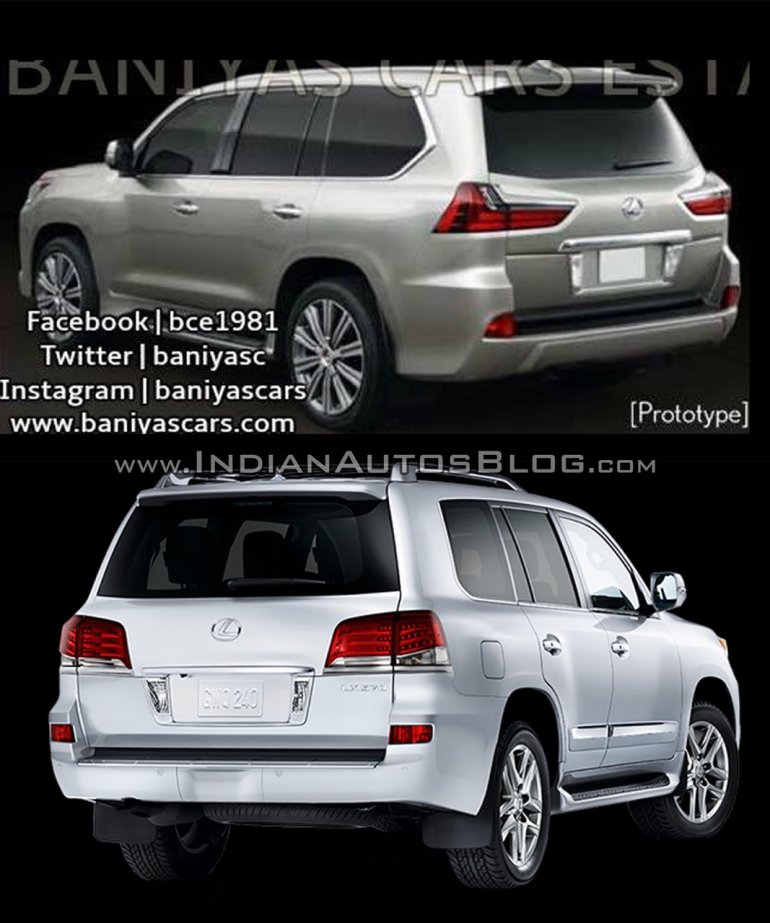 At the side, it gets a redesigned D-pillar and new alloy rims designs. Like the front, the rear of the Lexus LX gets striking "L-Shaped" LED taillights, new reflectors, and a bigger roof spoiler.
Interior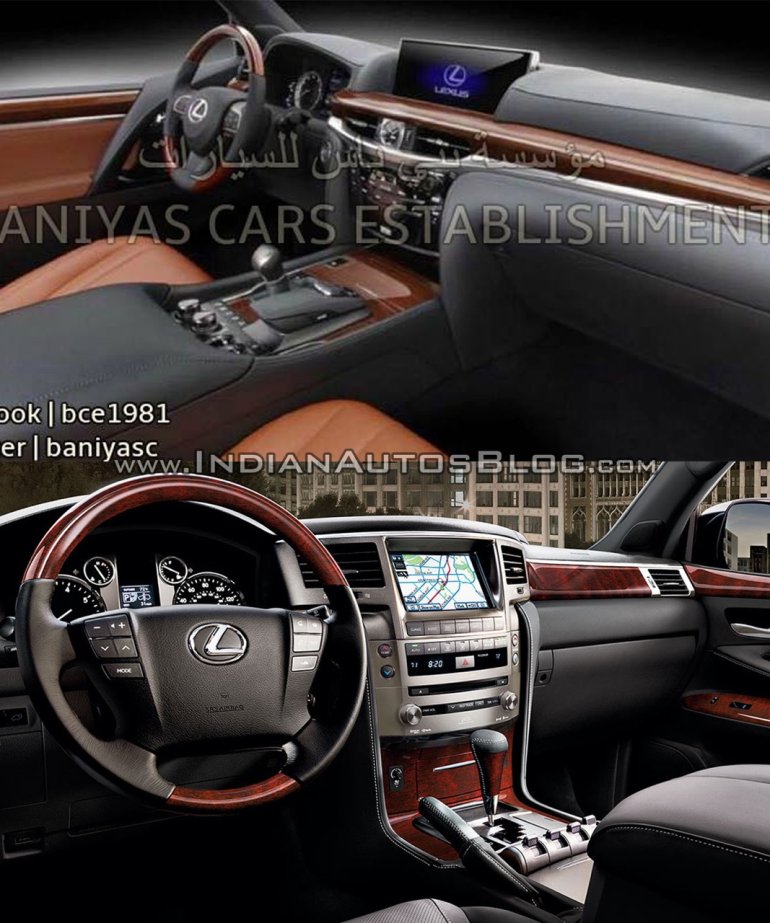 Like the exterior, the interior also takes an evolutionary step forward. The new interior design is less similar to its donor vehicle, the Toyota Land Cruiser; borrowing cues from the latest Lexus models.
The 2016 Lexus LX gets a new dashboard design with smaller HVAC vents, analog clock, and a generous helping of wood and chrome trim. The new center console houses the large Enform infotainment display which is navigated via a mouse controller on the center tunnel. The steering is now a 3-spoke multifunction unit sitting in front of a new instrument cluster. A head-up display could also be added in the options list.
Engine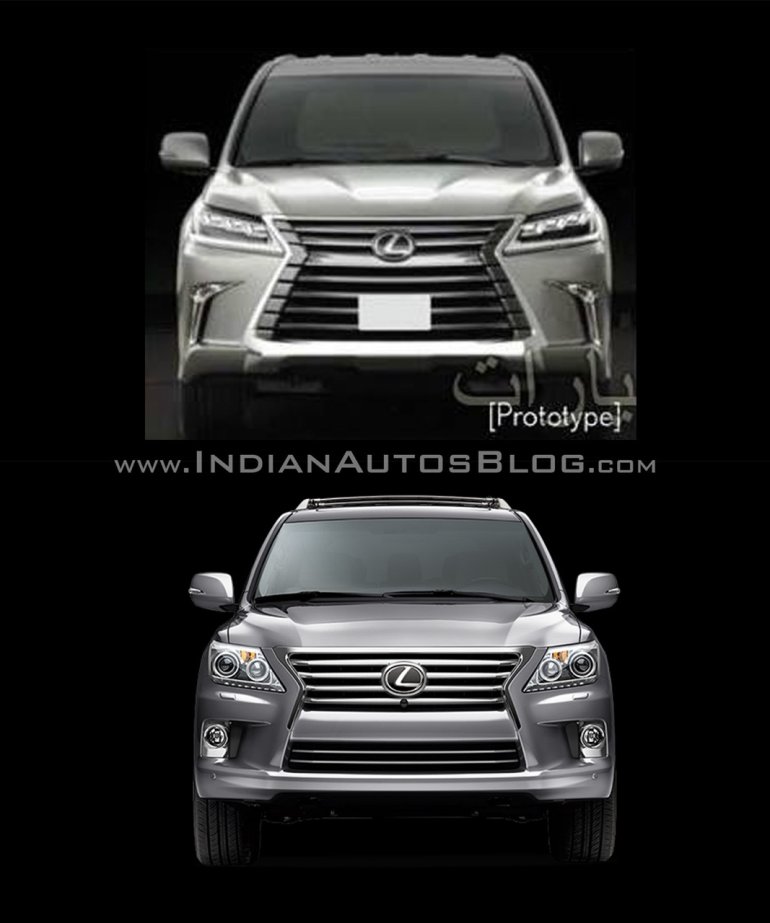 Being a facelifted model, expect the 2016 Lexus LX to retain the only engine offering -  a 5.7-liter V8 petrol engine that makes 362 hp at 5,600 rpm and 530 Nm at 3,200 rpm. An eight-speed transmission could replace the six-speed, while a 4WD system will remain standard.