The interior of the 2016 Kia Sorento will feature soft-touch plastics.
The interior sketch of the 2016 Kia Sorento has been released ahead of the third gen SUV's global premiere later this month in South Korea. Kia says that the new interior would be a huge improvement over the outgoing model in terms of quality. The "wraparound" dashboard is said to feature high quality soft-touch materials, leather and a range of advanced on-board technologies.
The interior of the new crossover was designed at the brand's Frankfurt-based design team which cites finest modern Swiss watches as the main source of inspiration for the design. The new dashboard features a large multimedia infotainment display on the centre console which supports Kia's latest HMI (Human-Machine Interface).
Kia has announced that the new Sorento would be unveiled in Korea later this month and will be showcased at the Paris Motor Show in October while the sales will commence next year.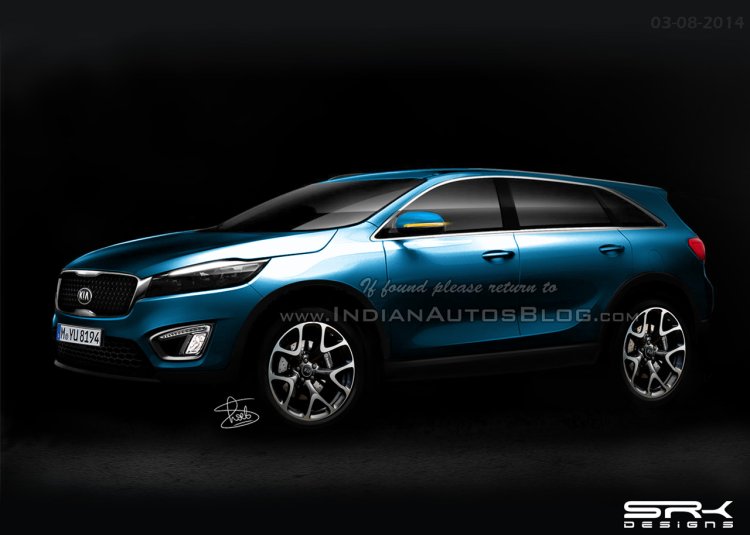 To be based either on the Hyundai Santa Fe or the Kia Sedona, the new crossover, as indicated by our rendering, will have a standalone design rather than deriving styling cues from the Santa Fe like the previous iterations.
Media reports suggest that a 3.3-litre GDI V6 petrol and a 2.0-litre four-cylinder turbocharged petrol engine would be on duty.
Competitors: Chevrolet Equinox, Honda Pilot, Toyota RAV4, Ford Edge
Premiere: August in Korea, October in Korea