Other variants get downsized turbo engines.
Hyundai Motors have revealed three new variants of the Hyundai Sonata sedan in Korea, as part of the MY2016 update.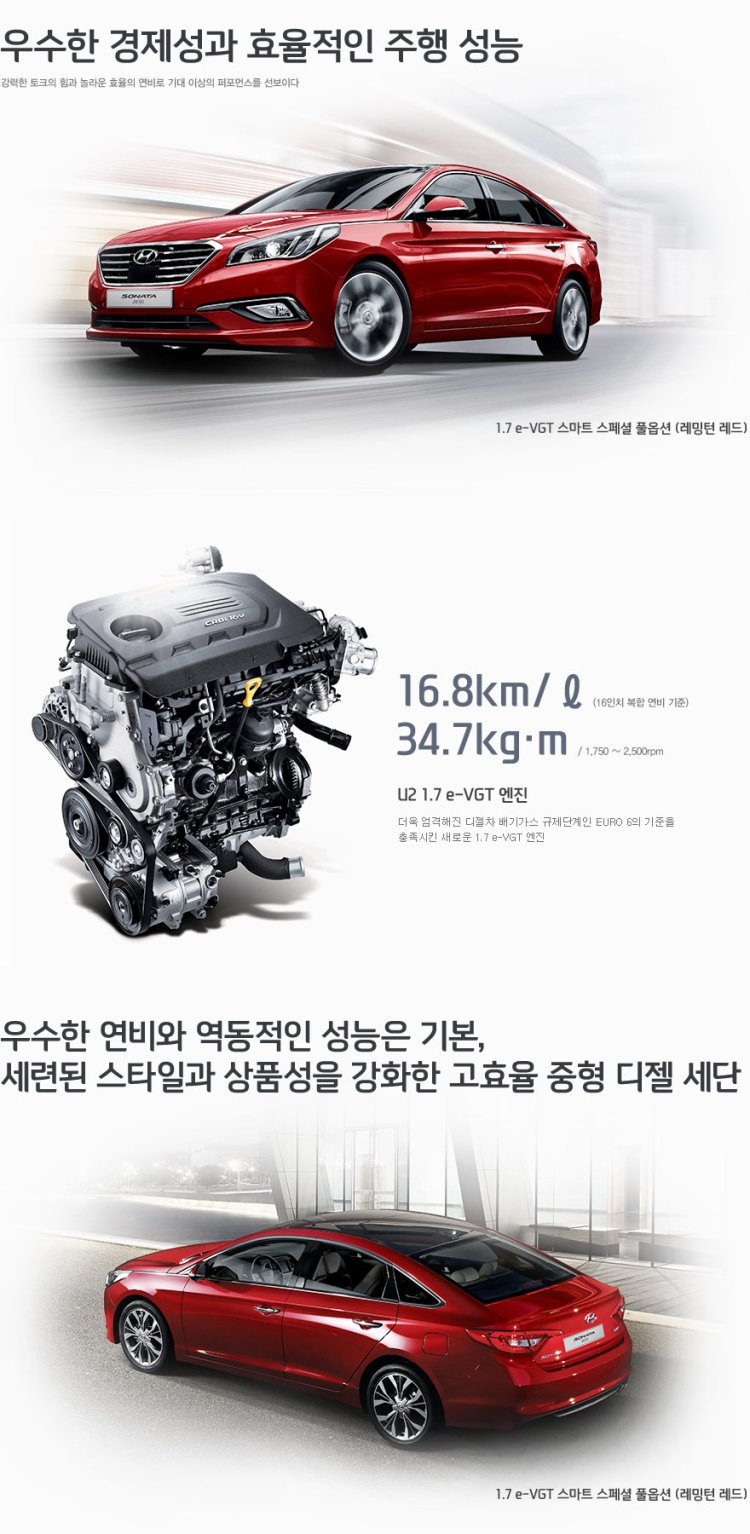 Hyundai's best selling sedan gets a diesel variant, as well as downsized turbo engines, which Hyundai believes will attract young buyers smitten by entry-level German mid-size sedans with fuel-efficient four cylinder engines. With the addition of the new variants, the Korean-spec 2016 Hyundai Sonata range is now available with a choice between seven powertrains.
[Direct Youtube Link]
The Hyundai Sonata diesel variant is powered by the new 1.7-liter U2 turbodiesel engine, which produces 141 hp and 340 Nm of torque through a 7-speed DCT automatic gearbox. Hyundai claims that it has a fuel consumption figure of 16.8 km/l (South Korean standard).
The diesel variant is available in three trims; Style, Smart and Smart Special which are priced at 24.95 million won (INR 14.02 Lakhs), 27.8 million won (INR 15.63 Lakhs) and 29.5 million won (INR 16.58 Lakhs), respectively.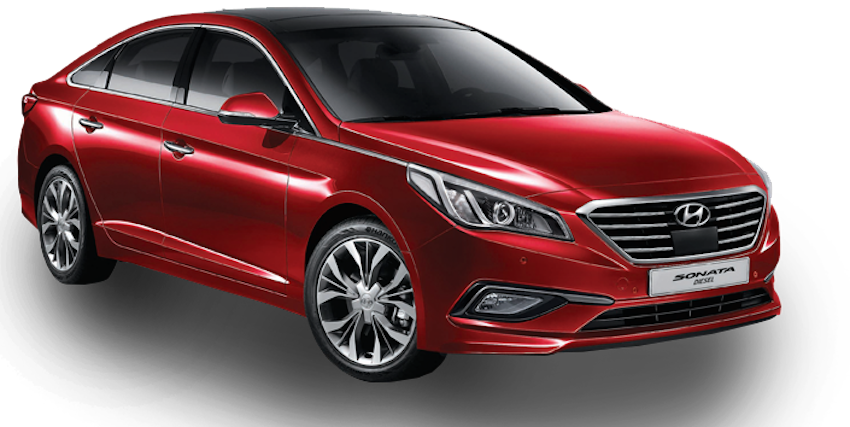 Hyundai has discontinued the 2.4-liter GDI engine for a smaller range of turbo engines, one of which is a 1.6-liter unit. It delivers 180 hp and 265 Nm of torque through a the same 7-speed DCT gearbox, with a fuel consumption figure of 13.4 km/l. Like the diesel variant, the turbo petrol model comes in the same Style, Smart and Smart Special trim, each priced at 24.1 million won (INR 13.54 Lakhs), 26.9 million won (INR 15.11 Lakhs) and 29.5 million won (INR 16.57 Lakhs).
Hyundai has also introduced the Sonata PHEV (plug-in hybrid electric vehicle), which is the company's first ever production-spec PHEV. In full electric mode, the Sonata PHEV can travel up to 44 kilometers, while in hybrid mode, it returns a fuel consumption figure of 17.2 km/L.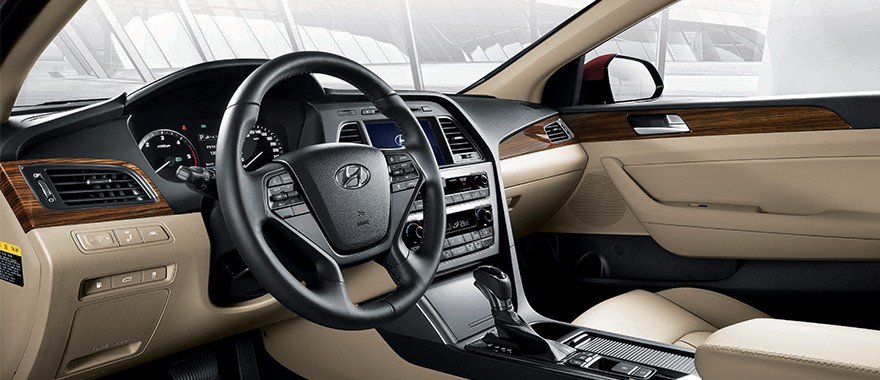 Also Read: Hyundai Creta variant-wise features leaked ahead of launch
The 2016 Hyundai Sonata PHEV is available in two trims, Premium (39.95 million won) and Exclusive (42.6 million won). However, it seems that the government will not provide a subsidy for PHEV vehicles, as the regulations haven't yet been stipulated by the Ministry of Environment.
2016 Hyundai Sonata Diesel - Image Gallery