Sixth gen Hyundai Elantra goes on sale from today.
Hyundai India has launched the sixth generation Hyundai Elantra for sale. At launch, it's available in both petrol and diesel variants spread across five grade levels. Prices range between INR 12.99 Lakhs and INR 19.19 Lakhs (Ex-showroom Delhi).
Here's a spec comparison between the 2016 Hyundai Elantra and rivals like the VW Jetta, Skoda Octavia and Toyota Corolla.
Diesel:

The Hyundai Elantra is powered by a 1.6L CRDi diesel engine which produces 128 PS and 265 Nm of torque. The figures fall short of the VW Jetta and Skoda Octavia, which feature bigger 2.0L TDI four cylinder engines, but is significantly more powerful than the Corolla's 1.4L D-4D unit.
All models are equipped with a 6-speed manual gearbox as standard, while the VW Jetta and Skoda Octavia are available with a 6-speed DSG option and the 2016 Hyundai Elantra gets a 6-speed torque converter. The manual variant of the Hyundai Elantra diesel is the most fuel efficient sedan in the segment, while the automatic variant falls short of the Jetta and Octavia.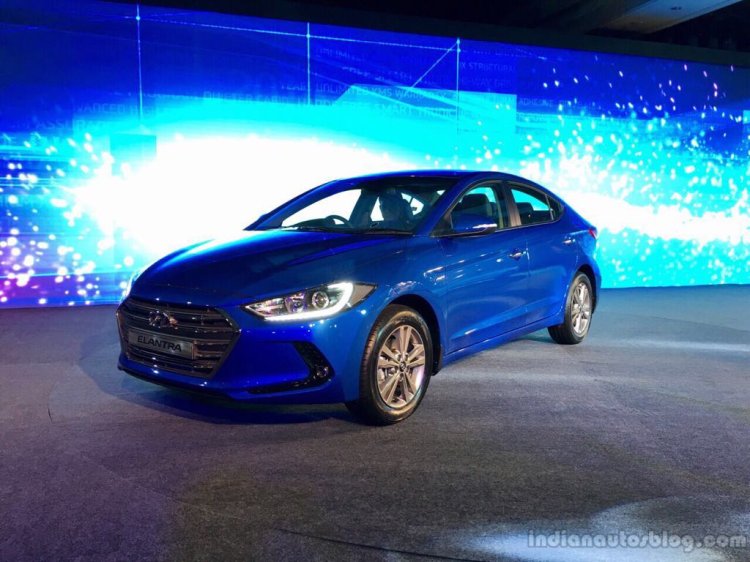 Despite the shorter length, the Hyundai Elantra has a longer wheelbase than the VW Jetta and Skoda Octavia, which translates to better interior space. With respect to exterior measurements, though, the Skoda Octavia is the biggest car in its segment.
Petrol:

The petrol variant of the new Elantra is powered by a bigger 2.0L MPI four cylinder engine with 152 PS and 191 Nm of torque. It is the biggest engine in the range, although its doesn't feature turbocharging like the 1.4 TSI engine in the VW Jetta or 1.4TSI/1.8TSI units in the Skoda Octavia. Toyota makes do with a naturally aspirated 1.8 petrol engine with VVT-i.
The Octavia 1.8 TSI is the most powerful petrol-powered car in the range, producing 180 PS and 250 Nm of torque, which is paired to a 7-speed DSG. The new Hyundai Elantra's 2.0L unit is more powerful than rest of the engines, and is available with a 6-speed manual or automatic.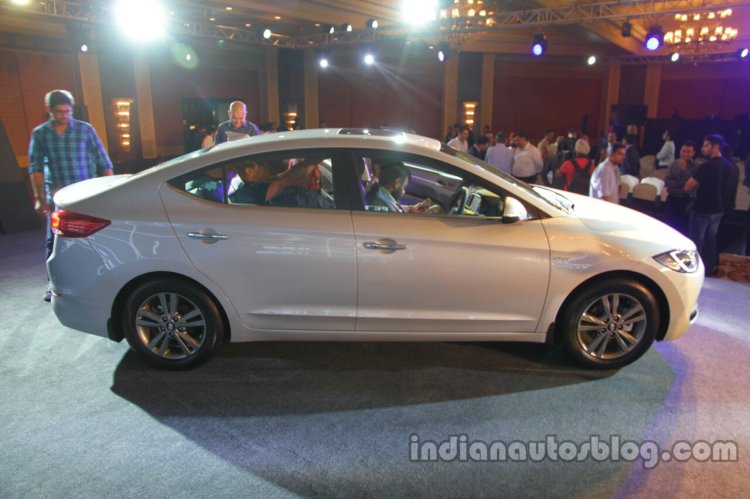 Toyota has also not disclosed the ARAI-rated efficiency of the Corolla, leaving the Elantra, Jetta and Octavia for comparison.With a bigger engine, the Hyundai Elantra is the least fuel-efficient petrol sedan, but only by a small margin. The VW Jetta and Skoda Octavia pack smaller engines but with turbocharging, hence the better fuel mileage.