Features a higher content of AHSS.
The 2016 Hyundai Elantra (Hyundai Avante for the Korean market) was revealed this week, and is set to replace the current generation model this year in its home market. Here's a pictorial comparison between the fifth and sixth generation Elantra.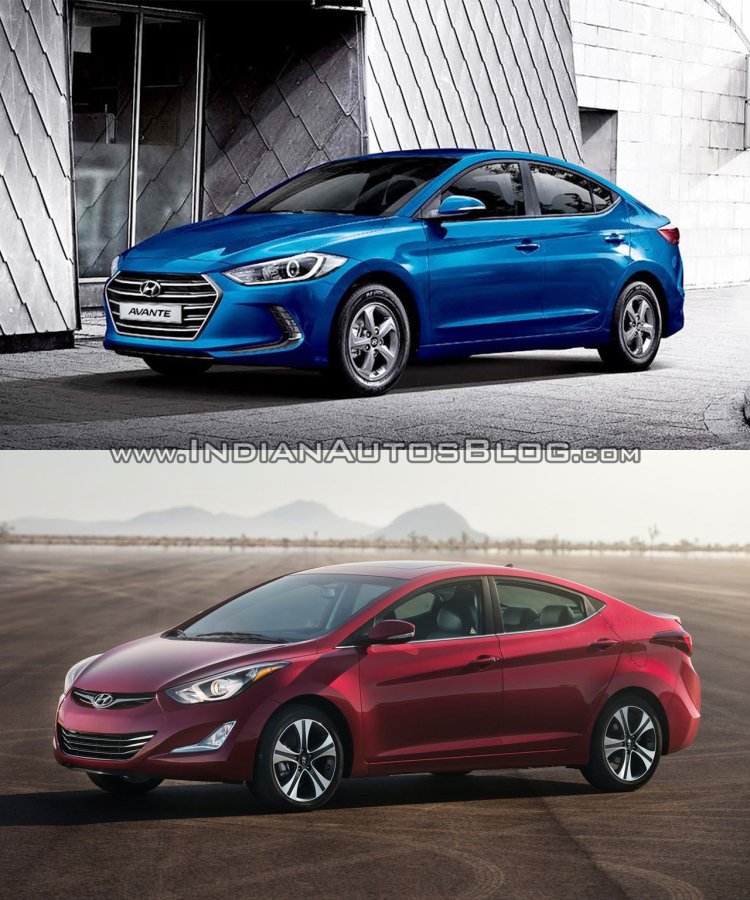 Hyundai say that the new Elantra echoes their 'Modern Premium' philosophy, whereas the fifth generation model owes its styling to the Fluidic Design v1.0 language. That's not all; the 2016 model is 20 mm longer and 25 mm wider than the fifth generation Elantra, and promises more interior space with that regard.
Underneath, engineers have upped the content of AHSS (Advanced High Strength Steel) by 32 percent to 53 percent on the 2016 Elantra. Not only is the new Elantra stronger than the model it replaces, it is also more aerodynamic with a Cd value of 0.27, which Hyundai claims is best in the segment.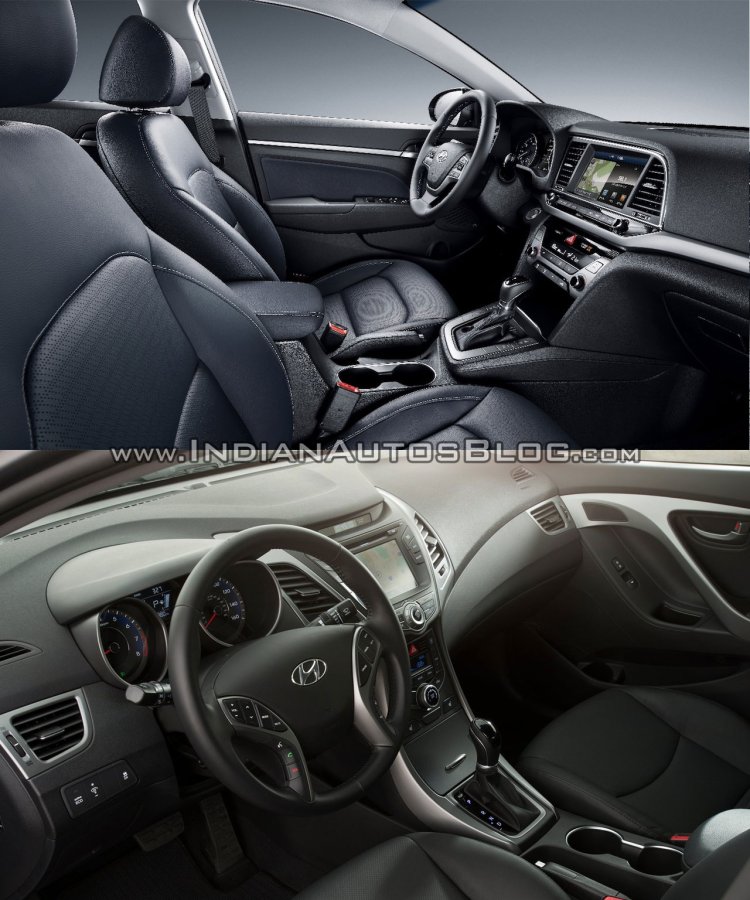 Inside, Hyundai says the focus was to create a driver-centric cabin, and hence the dashboard is angled 6.9 degrees towards the driver. Aside from the new design, a conscious step was taken to reduce noise levels, by thickening the glass and redesigning the wiper blades.
Finally, under its hood, the 2016 Elantra can be specced with a 1.6-liter GDi, a 2.0-liter MPi or a 1.6-liter CRDi engine, with the diesel getting exclusive access to a 7-speed dual-clutch transmission.
The sixth generation Elantra is expected to go on sale in India towards the end of next year or in early-2017.
2016 Hyundai Elantra vs Older Model - Image Gallery