Equus could adopt a new platfrom.
According to a report in The Chosunlibo, the next gen Hyundai Elantra (Avante in some markets) and Equus sedans will be unveiled next year. Considering that the Elantra facelift is yet to reach several markets, the replacement is quite early.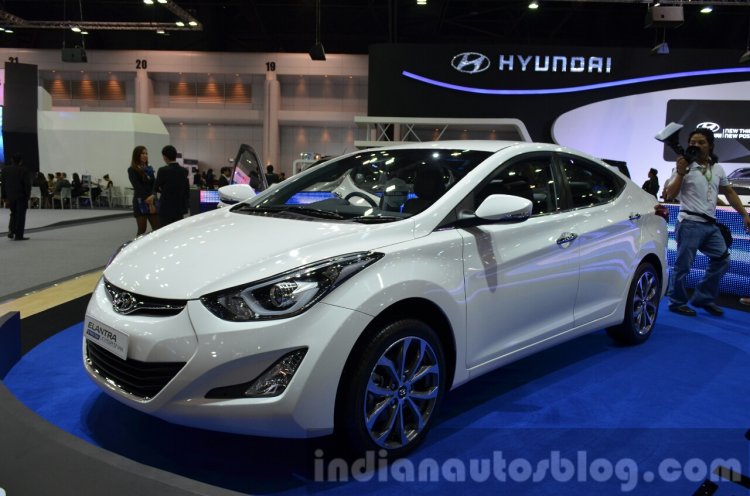 Since the Elantra still feels fresh, especially after the minor update earlier this year, the next gen model is expected to be more of an evolution. If progress of the new Sonata over its predecessor is anything to go by, the Fluidic Sculpture V2.0 design language would give the Elantra a more matured look.
The interior would also go through revisions while new powertrains could be in the offing. Like the Sonata, the next iteration of the Elantra would have improved dynamics, thanks to Hyundai's new technical centre at the Nurburgring.
The second generation of the Equus flagship saloon has been in the market since 2009. Given that the luxury sedan aims to fight with German brands like Mercedes, BMW and Audi, the third gen model really needs to up its ante by several levels. Expect an all-new lightweight platform, modern powertrain, hi-tech features and improved craftsmanship to go into making the new 2016 Equus.
Also read: Hyundai Kappa 1.0-litre GDI and 7-speed DCT showcased at Paris Motor Show 2014
Both Elantra and Equus are considered to be important launches of Hyundai in its home market since their prime objective is to keep the foreign brand's at bay.
2016 Hyundai Elantra Competitors: VW Jetta, Skoda Octavia, Toyota Corolla
2016 Hyundai Elantra Expected Price: INR 15-20 lakhs, ex-Showroom
2016 Hyundai Elantra Launch date: 2015-end in Korea
[Source: The Chosunlibo]