The video shows the test mule with no camouflage.
The 2016 Ford GT is one of the most hotly anticipated supercars of 2016 and now it has been caught testing by YouTube user DrScandalous.
[Youtube direct link]
The video shows the test mule with no body cladding. In fact, there is no paint on the exterior and the olive hue is likely the colour of the carbon-fiber composite bodywork. The design is similar to the model that made its debut at the 2015 Detroit Auto Show.
The 2016 GT will get drive from the most powerful EcoBoost engine ever made by Ford - a 3.5-liter, twin-turbo V6. The exact figure has not been revealed, but this motor is expected to generate more than 600 bhp, which is more than the 550 bhp produced by the V8 in the previous generation, sent to the rear wheels through a 7-speed dual clutch transmission.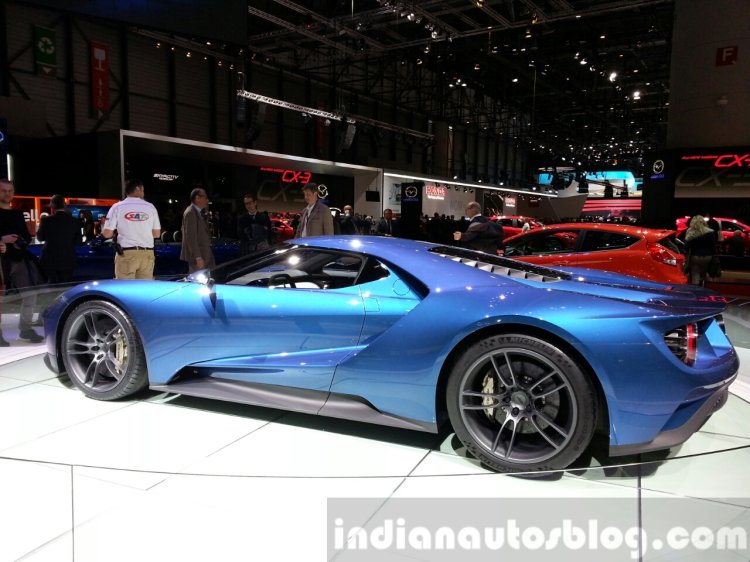 Also Read: Limited edition Urban Pack for Ford EcoSport launched in Philippines
The GT gets active racing-style torsion bar and pushrod with adjustable ride height. The 20-inch wheels on the concept were shod with Michelin Pilot Super Sport Cup 2 tires featuring a unique compound and structure designed specifically for the Ford GT. Retardation duties are handled by carbon-ceramic brake discs at all four corners.