BMW can be credited with inventing the crossover-coupe with the X6. Launched in 2008, the X6 has a love-it-or-hate-it design with its part SUV looks and sloping coupe-like roofline.
As a business case however, the X6 is a global success model with BMW having sold over 200,000 copies of it. In fact, BMW is looking to recreate this success with the smaller and upcoming X4 (which draws inspiration from the X6).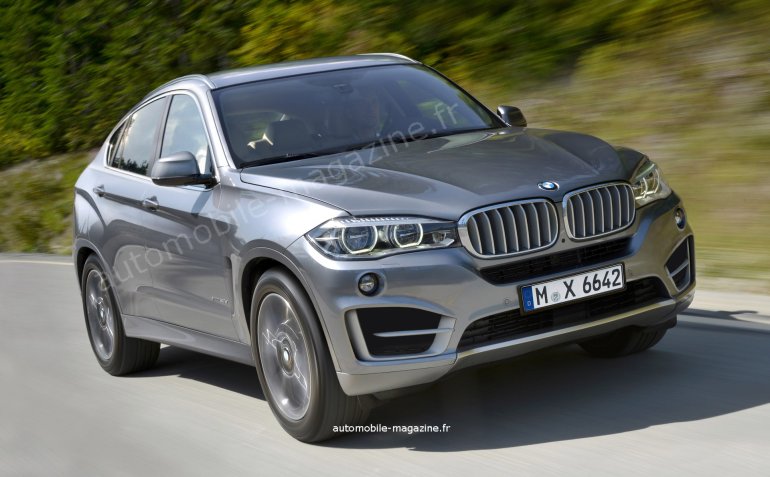 France's Automobile Magazine states that BMW has commenced work on the next generation X6 which is due for a market launch in the summer of next year. It will be based on BMWs new OKL (Ober-Klasse or Upper Class) platform. The same platform will be used for successors of the 5-, 6-, 7-Series and X5 models, while a flagship X7 SUV is also reported to be in the making.
Power for the new X6 will come from six- and eight-cylinder petrol and diesel engines. A hybrid variation of the X6, called X6 eDrive, is being considered as well. On the other side of the performance spectrum, an 'M' version of the X6 with an uprated suspension, brakes and engine, will appeal to the enthusiasts, says Automobile Magazine.
While the X6 has no rivals from Mercedes or Audi, that would change in the future with both German brands readying their respective GLC Class and Q6 models.
[Image from Automobile Magazine]