The new 7 Series' hybrid lineup now includes three models.
The BMW 740Le xDrive is seen at the Auto China 2016 which started in Beijing yesterday. The 740Le xDrive joins the BMW 7 Series' hybrid family which includes the 740e and the 740Le.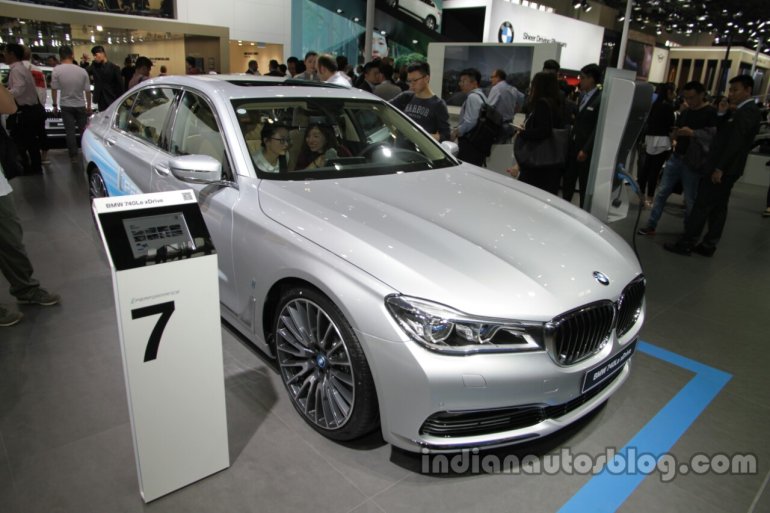 Like its siblings, the 740Le xDrive too is powered by a BMW TwinPower Turbo 2.0-liter four-cylinder engine with electric assistance. The electric motor contributes 111 hp and 250 Nm of torque, and the system output is rated at 326 hp and 500 Nm.
BMW states that the fuel efficiency of the 2016 BMW 740Le xDrive is good for 43.47 km/l with a pure electric driving range of 37 km and CO2 emissions of only 53 g/km. The 9.2 kWh lithium-ion battery can be charged using a BMWi Wallbox (3.7 kW/16A) within 3 hours, or using a 2.7 kW/12A socket within 4 hours.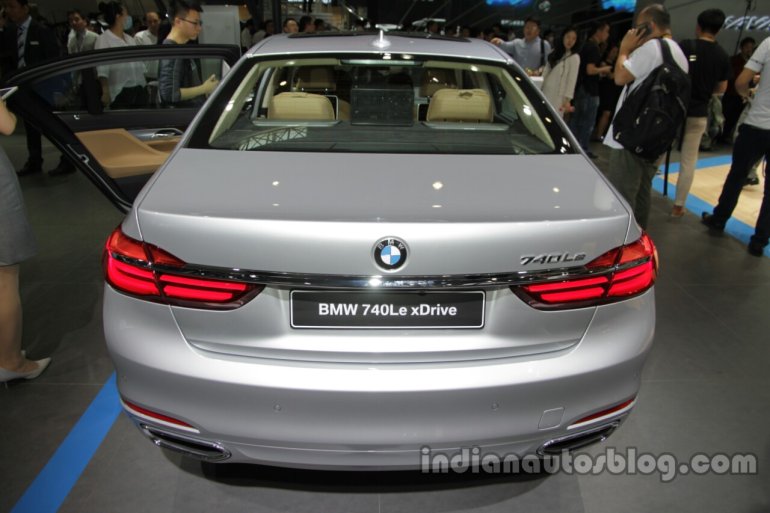 The sedan is paired with an eight-speed automatic transmission and is equipped with the xDrive four-wheel drive system. It is capable of sprinting from 0-100 km/h in 5.5 seconds and hits a top-speed of 240 km/h.
The hybrid lineup of the new 7 Series was premiered at the Geneva Motor Show this year. Sales are expected to start in Europe this quarter.