Ahead of its planned world premiere on June 10, the first official images of the 2016 BMW 7 Series have leaked online, on BMW Austria's configurator. Here are 5 things we know about the next generation 7 Series (2016 BMW G11/2016 BMW G12):
1. Lighter by 130 kg: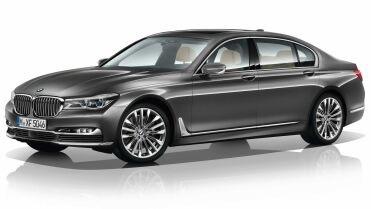 The new 7 Series is based on the all-new '35up' platform, and engineers have constructed the body of the car using carbon-fiber reinforced plastic (CFRP), what BMW calls 'Carbon Core' technology. The result is that the new 2016 7 Series is a significant 130 kg lighter than the outgoing model.
2. Engines and transmission: BMW say that they have revised all the engines, and the 8-speed transmission on the new 7 Series for improved response, fuel efficiency and lower CO2 emissions. Additionally, the luxury sedan also debuts all-new six-cylinder petrol and diesel engines from the next generation engine family. The B57 is an all-new 3.0-liter 257 bhp diesel for the 730d variant while the B58 is a new 3.0-liter petrol for the 740i variant.
3. Debuts the iDrive touch interface: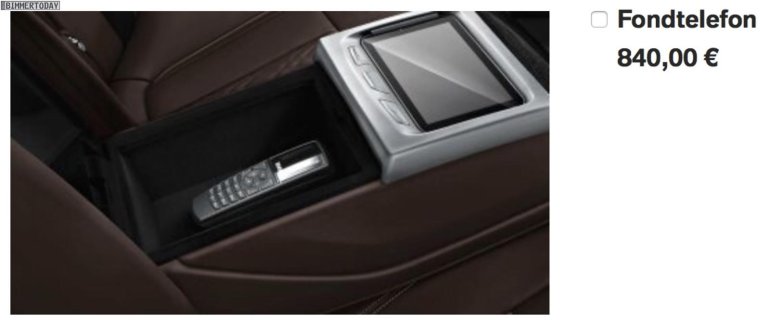 BMW's iDrive connected infotainment system is set to get even more intuitive on the new 7 Series. Not only will the iDrive screen be a touchscreen unit (a first on a BMW), but it will also support gesture controls. Users can use hand gestures to access various functions, like answering or ending a phone call for example.
4. Remote-control parking: One of the several highlight features of the new 2016 7 Series is its remote control parking feature. Without anyone inside the car, the 2016 7 Series can enter parking spaces and garages, and exit them fully automatically as well.
5. Indian launch next year: The new 7 Series is likely to be launched in India early next year. European sales of the new 7-er are set to commence later in the year, after a public unveiling at the Frankfurt Motor Show in September. Like the current model, the new 7 Series too will be assembled at BMW India's Chennai facility, which recently got a round of investment for increased localization.
[Images from BimmerToday]