The 2016 Audi Q5 is the second generation model of the popular luxury SUV. Audi has already confirmed saying that the next gen model would enter production sometime by mid-2016. They also mentioned that the new Q5 would be the first vehicle to be built in their new and upcoming production facility at San José Chiapa, in Mexico. In their official release, Audi said that the Mexico plant would make the Q5 for other export markets throughout the world.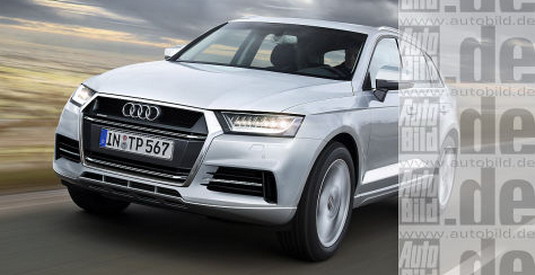 This is a rendering of the next generation Q5 by German car magazine, Auto Bild. As you can see, the traditional 'Audi Bulgarian Beard' has been altered significantly. Audi's new look will first be seen on the next generation Q7, which could be shown by the end of this year.
The headlights of the Q5 have a much more sharper look to them, as compared to the almost rectangular-shaped one's seen on the current version.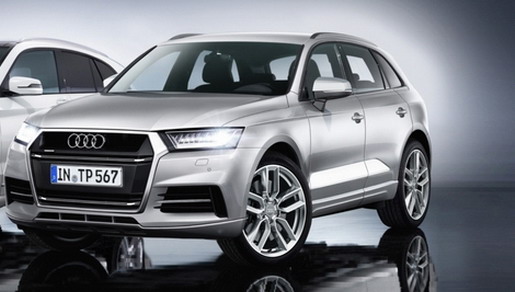 Engine wise, the new Q5 will be powered by a range of 4 and 6 cylinder engines. Power outputs will range from 15oPS for the base 4-cylinder and extend up to 320PS for the performance oriented SQ5.
The current Q5's rivals include the Mercedes M Class and the BMW X3. However, Audi might try to one-up them by also introducing a long wheelbase version of the new Q5, especially for the Chinese markets.
[Source - Auto Bild]