Likely to debut in the second half of the year.
Audi introduced the second generation 2016 Audi A5 Coupe earlier this month and it seems like the next A5 model to enter its second generation is going to be the Audi A5 Sportback. Just weeks after being spied in Mumbai last month, the fifth-gen Audi A4's 5-door liftback version has been spied in India again, this time in Navi Mumbai, courtesy OnCars.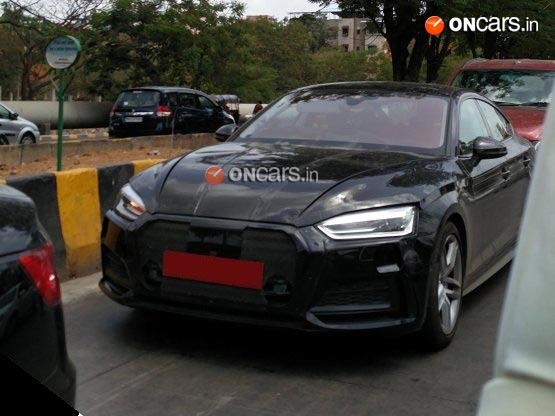 Like the Audi A5 Coupe, the Audi A5 Sportback also gets the familiar evolutionary redesign while retaining its previous shape in its second generation. As expected, the 2016 Audi A5 Sportback looks very similar to 2016 Audi A5 Coupe in terms of styling, save for the structural changes. The interior too is expected to be in line with the 2-door coupe version.
The 2016 Audi A5 Sportback seen in these spyshots is likely powered by a 2.0-litre TDI four-cylinder diesel engine, a listing on import-export data tracking website Zauba suggests. The second generation Audi A5 Sportback will be based on the MLB-Evo platform, and with the 2-door coupe version on which it's based being up to 60 kg lighter, the all-new A5 Sportback should also be around 50 kg lighter.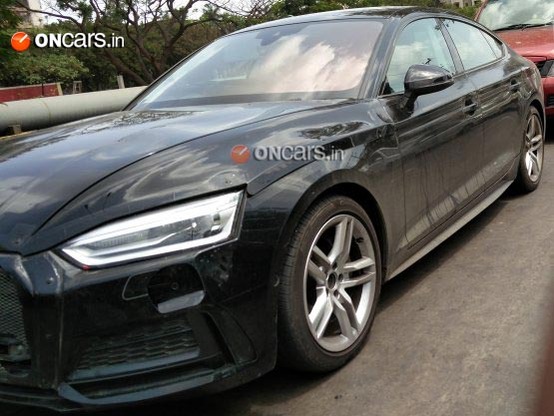 Also Read: Audi TT range may not include more than 2 bodystyles
The 2016 Audi A5 Sportback should be powered by the same TFSI petrol and TDI diesel engines from the 2016 Audi A5 Coupe. The latter, which goes on sale in Autumn (September-November), will be available with two TFSI petrol and three TDI diesel engines having outputs ranging from 140 kW (190 hp) and 210 kW (286 hp), coupled to 6-speed manual, 7-speed S tronic or 8-speed tiptronic tranmission.
[Image Source: OnCars]