The fifth gen, MLB2-based Audi A4 is currently on sale.
Audi India had announced the prices of the 2016 Audi A4 on September 8 and dealerships began accepting bookings the following day. Here's a brief and technical comparison between the fifth gen Audi A4 and its closest rivals: the Mercedes C Class, BMW 3 Series, and Jaguar XE.

At launch, Audi only introduced the 30 TFSI petrol variant of the new A4, which is why it's only compared to the petrol variants of its rivals. All four are paired to automatic gearboxes as standard, with the A4 being the only product to feature a dual-clutch transmission. All three rivals have bigger and more powerful motors than the A4's 1.4L TFSI, making it the slowest car. Not to mention, the A4 is the only FWD sedan in its segment.
The smaller motor has helped the A4 register a better average fuel efficiency figure than its rivals, although it only trumps the more powerful and faster BMW 3 Series by a small margin. As far as dimensions are concerned, the Jaguar XE is the biggest car, while the Mercedes C Class has the longest wheelbase. All three german rivals have similarly-sized trunk spaces.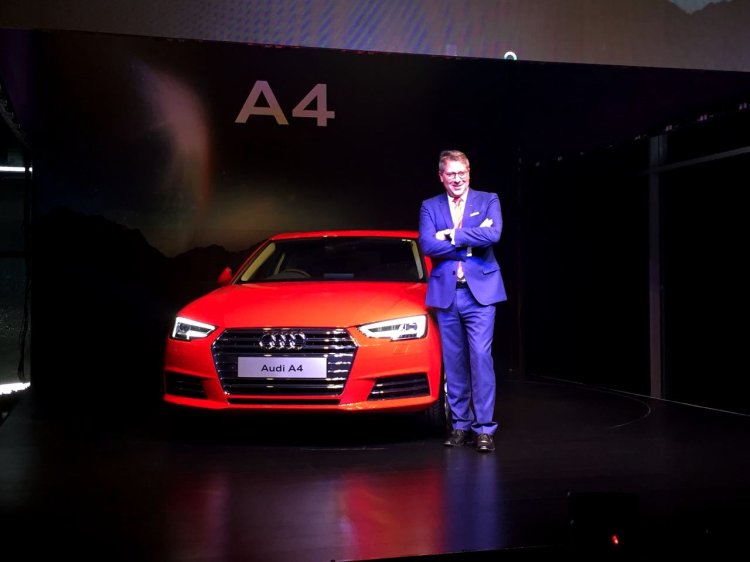 Also Read: 2017 Audi A5 Sportback tests in Mumbai prior to its year-end world premiere
Last but not least, the pricing; the Audi A4 is not be the costliest or least expensive of the lot, but its performance figures make you wonder why it's priced similarly to more powerful rivals in the market.