India-bound next year.
The 2014 Volvo XC90 has made its American debut at 2014 Los Angeles Auto Show, opening a new chapter for the Swedish brand in the competitive market.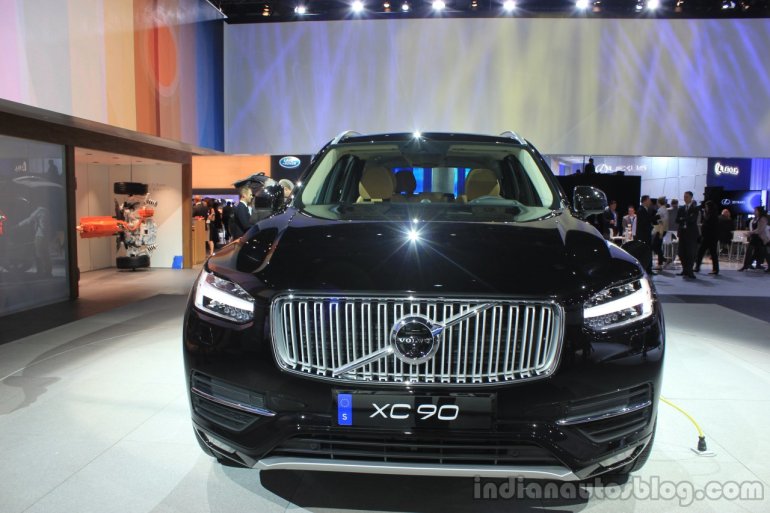 The 2nd generation XC90 is influenced by an all new design philosophy that ushers a bolder and expensive look to the model. The business end of the XC90 is inside the car, where it oozes luxury and comfort.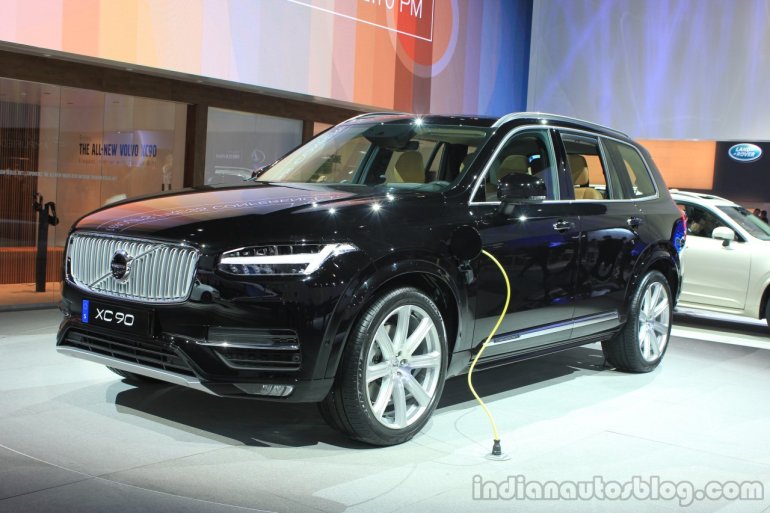 Facing the driver is a large iPad-esque touchscreen system that allowed designers to integrate all key functions into the software, keeping the central dashboard clean, instead of laying them out as buttons all over the dashboard - an aspect that has garnered criticism in older Volvos.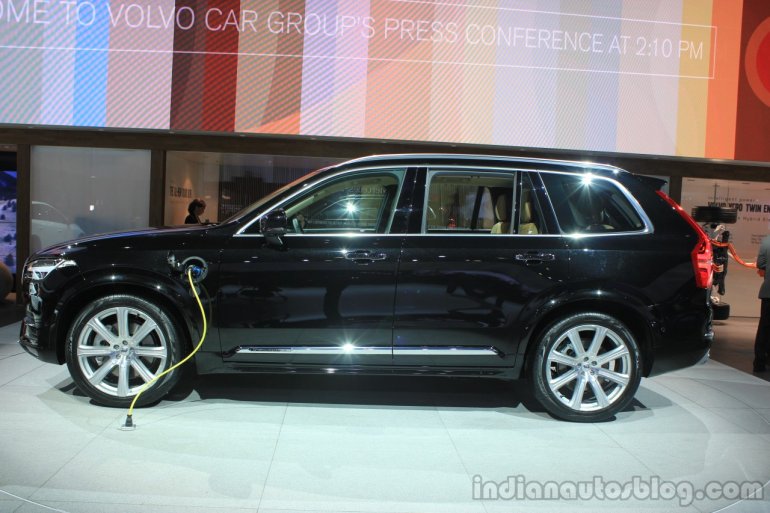 Of course, it doesn't make do with buttons entirely as critical functions such as air-conditioning and seat heating are integrated as buttons under the touchscreen. Also facing the driver is a virtual instrument cluster and a new 3-spoke steering wheel design. The premium interior is further complemented by the extensive use of high quality materials that uplifts the comfort and luxury of the XC90.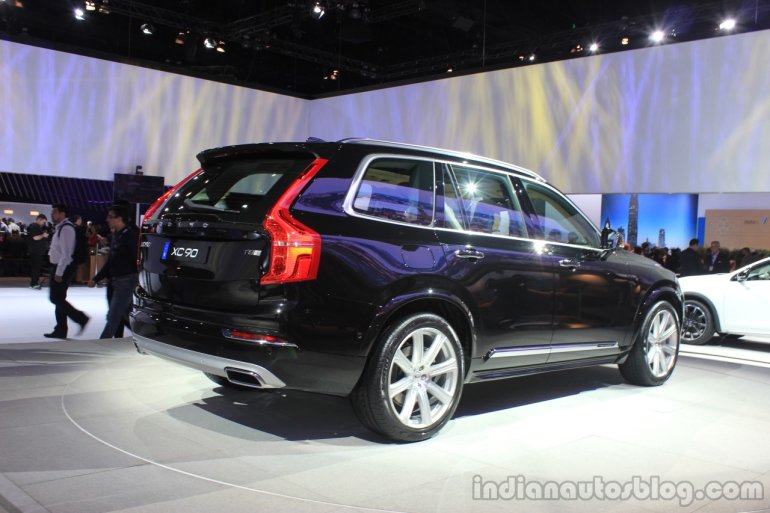 Under the hood, the 2015 XC90 is powered by a range of 4-cylinder petrol and diesel engines. For the U.S. market, Volvo will offer a 2.0-liter twin turbo engine that produces 316 hp and 400 Nm of torque, whereas the favorite of the lot is the top-of-the-range T8 Hybrid variant that combines a turbo- and supercharged 4-cylinder engine and an electric motor to produce a total of 400 hp and 640 Nm of torque.
Both variants will come paired to an 8-speed automatic transmission and all-wheel-drive system.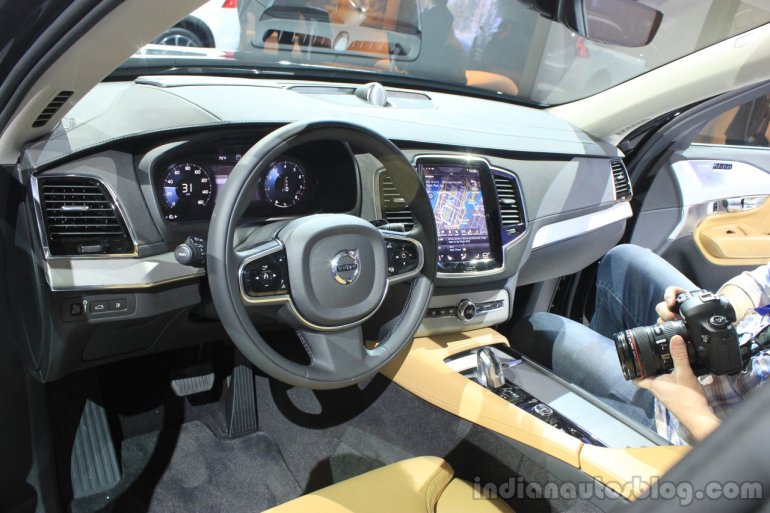 For the Indian market, Volvo will begin showcasing the second generation XC90 to select clients from early 2015, while a market launch is likely to take place in mid-2015. Deliveries are expected to start before September 2015.
2015 Volvo XC90 T8 at the 2014 LA Auto Show - Image Gallery
Volvo at the 2014 Los Angeles Auto Show - Press Release
[Head to Slideshare if you can't view the release above]