The Toyota Fortuner finds 1,000 customers out of thin air in India every month. Where were these customers before the Fortuner's launch? There are some very worthy competitors such as the Chevrolet Captiva, Hyundai Santa Fe, Ford Endeavour and Mitsubishi Pajero Sport but most SUV buyers in that segment want a Toyota Fortuner in India. The Rambo-like looks of the vehicle is a major contributor to its popularity.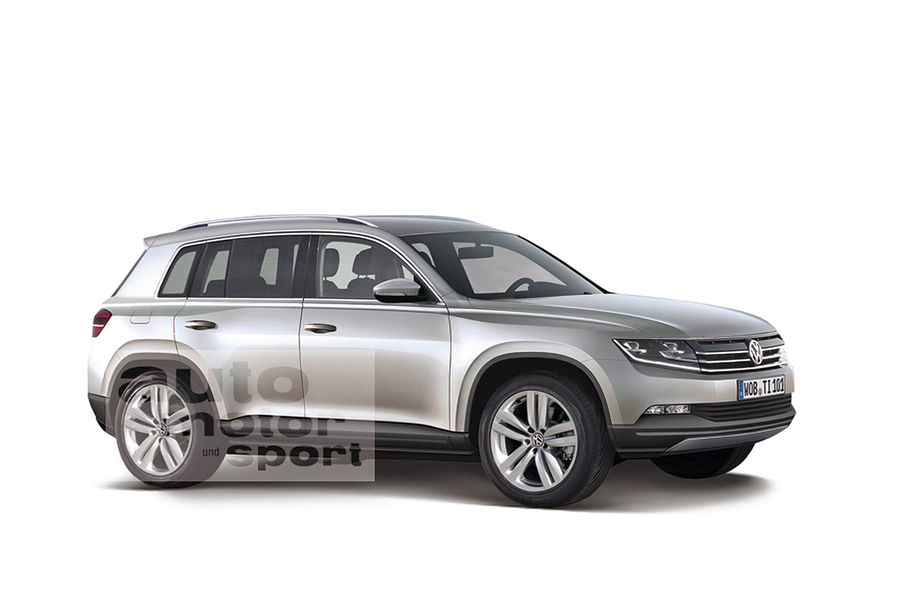 However, some juicy details have popped up about the next generation Tiguan which could spell doom for the Toyota Fortuner's reign.
Our friends at Auto-motor-und-sport report  that the next generation VW Tiguan would be based on the very flexible MQB platform. Of course, we pretty much expected that considering most VW cars will be based on this new platform. Interestingly, VW is planning an extended base version of the VW Tiguan with an additional third row seats.
Unlike the VW Touareg, the next generation Tiguan would have a mass appeal. The new VW Tiguan XL will tap a broad customer base in emerging markets and provide the dominant product in the territory ruled by the Toyota Fortuner.
The Tiguan XL will come with an extended wheel base of 15 to 20 centimeters and will sit 55 cm higher than the normal Tiguan . A third row seats would make it a more value for money proposition. Engine options remain a mystery, but speculation suggests they will include the usual TSI and TDI units as well as a plug-in hybrid powertrain. VW has promised that the new Tiguan will be lighter, stiffer, safer, more economical, and more fun to drive.
Auto-motor-und-sport predicts a price tag of 30,000 Euros for the 2015 Volkswagen Tiguan which is somewhere around INR 20 lakhs - bang in Toyota Fortuner territory. And we all know that if someone in this world does it better than the Japanese, it's definitely the Germans ;)
[Source: auto-motor-und-sport.de]