Indian Autos Blog reader, Mr. Nithin Kumar is back on our front page, having spotted the 2015 Smart ForTwo on test in Dubai recently. The new ForTwo was spotted alongside the Mercedes CLA Shooting Brake and the 2015 Mercedes C Class Estate. All three vehicles launch in 2014.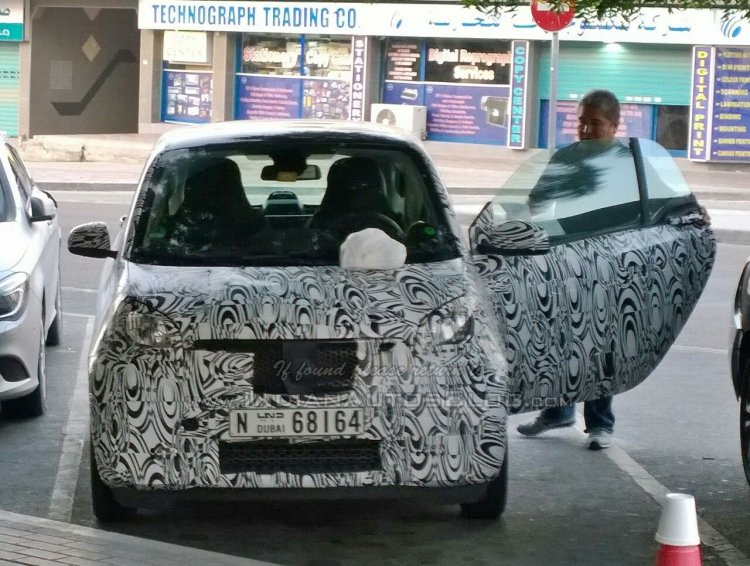 The next generation Smarts, ForTwo and ForFour, have been announced to launch by the end of this year, with a debut expected at the Paris Motor Show in October. The design of both these cars will be influenced by the Smart FourJoy concept showcased at the Frankfurt Motor Show in September last year.
Smart's Chief Engineer, Markus Riedel, said recently that work on both cars has reached a completion stage, and that they would be fun to drive. Both cars are expected to borrow as much as 70 percent of the parts from the third generation Renault Twingo, which debuted in March this year at the Geneva Motor Show. The Smarts will retain the rear-wheel drive layout of the Renault.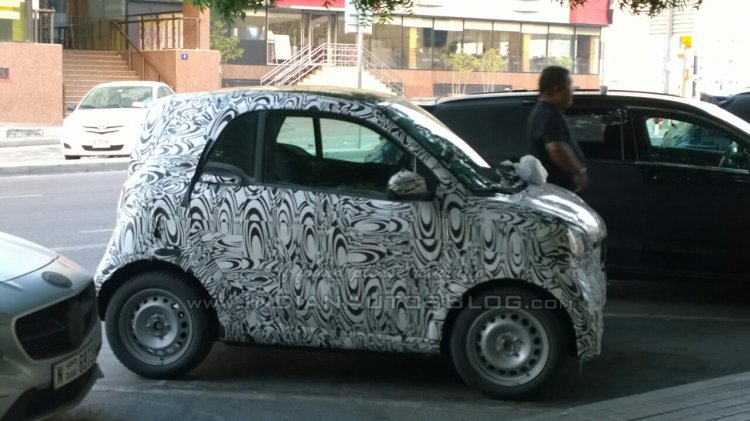 Engines too would be carried over from the Renault. Expect to see a turbocharged 0.9-liter engine producing 90 PS and a naturally-aspirated 1.0-liter unit producing 70 PS on the city car. While Europe will be the first market for Smart, the ForTwo is expected to arrive in the States sometime next year.
2015 Smart ForTwo Spy Image Gallery