Avid Indian Autos Blog reader, Toldi, has managed to videotape the 2015 Porsche Cayenne Facelift while it was testing on the streets of Stuttgart in Germany. The second-generation Cayenne was introduced in May 2010 though it had its world debut earlier in March at the 2010 Geneva Motor Show.
[Head to YouTube if you're unable to watch the video above.]
The Cayenne is now in its third year, which means that it has approached its mid-life period and hence a facelift is in order. This sparsely camouflaged test mule reveals that Porsche would be tweaking the design of the headlights and taillights and we do not observe any other massive changes as such.
Even for the recently updated Panamera (which will soon launch in India), Porsche only altered the design of the air intakes and included LED headlights, while the rear of the grand turismo saw updates such as a new windscreen and a restyled bumper.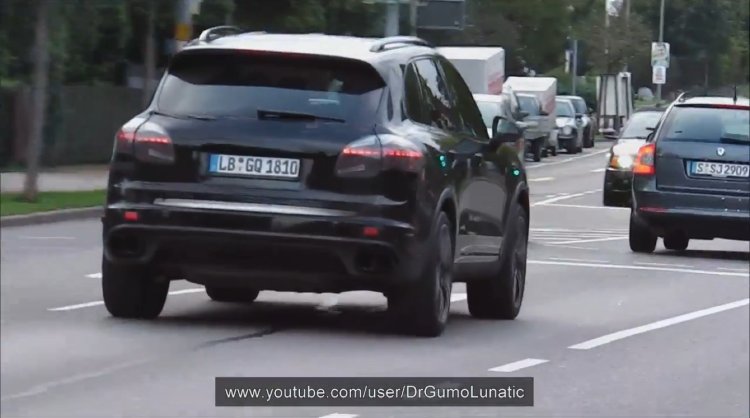 The Cayenne is a volume seller for Porsche, with over 500,000 examples being sold since its market introduction 11 years ago. The brand sold 25,000 units of the Cayenne in 2002, whilst last year saw 83,000 units being sold in 125 countries.
If the first-ever Porsche SUV irked core enthusiasts of the brand, the news does not get any better for them as the second SUV, the Macan, will be revealed in November this year at the LA Auto Show.