The 2015 Opel Corsa facelift was spotted testing in Aachen, Germany, by Indian Autos Blog reader, Mr. Bairesh Raj. Even though the current Corsa was launched in 2006, Opel plans on extending the model's life as evidenced by these images.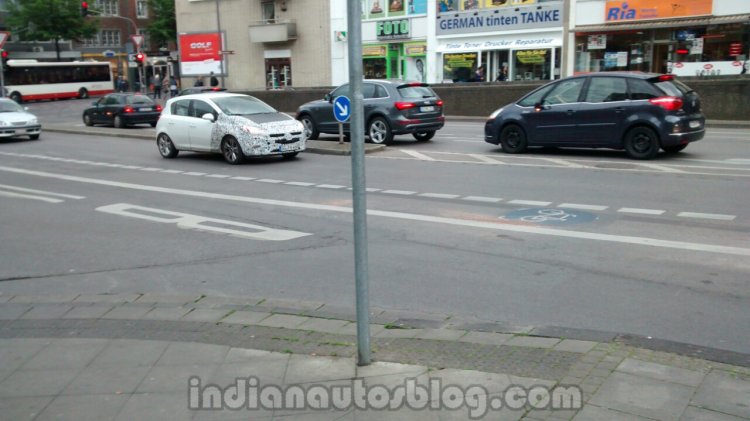 Designers are likely to give the Corsa the front face of the Opel Adam small car. Redesigned headlights combined with a new grille positioned lower in the bumper will add some freshness to the hatchback. The side profile and rear end of the car will remain untouched according to report from the European media.
Under the hood, the refreshed Corsa could sport GM's all-new 1.0-liter Ecotec engine. This new three-cylinder turbocharged petrol engine was showcased recently at the Geneva Motor Show powering the Adam. Available in two power states of 90 hp and 115 hp, this engine is capable of producing 166 Nm of torque and comes with a newly-developed 6-speed gearbox. With Start-Stop technology as standard, this engine promises improved economy and reduced emissions.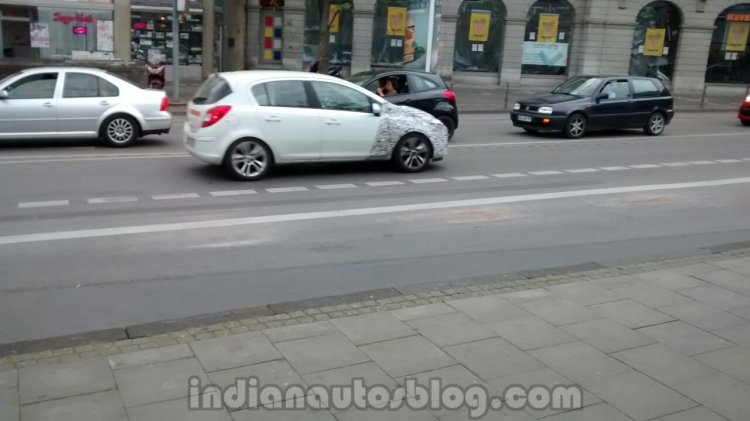 The refreshed Corsa will receive its world debut in October this year at the Paris Motor Show, or latest by March next year at the Geneva Motor Show.
It may be recalled that a red three-door Corsa has been spotted several times in Bangalore, where GM has a technical center. However, GM India has no plans to launch the Opel brand, or the Corsa for that matter, in India anytime soon.