The updated Mercedes M-Class SUV has been spied testing in Stuttgart by our reader Toldi.
The facelifted M-Class will receive major design changes in the mid-cycle program. The SUV was launched in 2011 and if a typical 8-year lifecycle is followed, the M Class facelift will launch next year.
[Can't see the video above? Head to Youtube]
Part of the changes on the M Class facelift includes a front-end rehash to bring the vehicle in line with the present Mercedes family. The grille appears to be larger and more prominent, and the headlamp cluster has switched to the S-Class' design.
The rear is also redesigned in a similar vein, with a new rear bumper that encloses the dual exhaust. The stoplight cluster could also change though the same units are observed on this vehicle.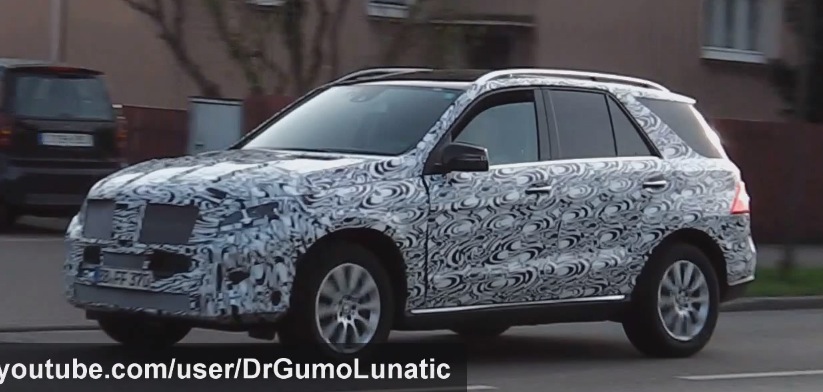 To push it more upmarket, Mercedes are evaluating new trim and material in the cabin. The dashboard would be updated with a larger infotainment display and a touch-sensitive controller as seen on latest Mercedes vehicles.
Mercedes are unlikely to make major changes to the car's powertrain lineup. The public debut of the refreshed SUV is likely to be held before the end of the year, followed by the start of sales next year.