The 2015 Mercedes C Class is testing relentlessly as its designed with one goal in mind - snatch leadership position from the BMW 3 Series by 2020.
[Can't watch the video? Head to Youtube]
The next gen luxury sedan has been taped by our profound reader and car spotter Toldi from Germany. Toldi has previously presented Indian Autos Blog readers with the spy videos of the Porsche 918 Spyder and the 2014 BMW X5.
[Can't watch the video? Head to Youtube]
From the videos it's clear that the next gen C Class is nothing like the current car. Mercedes has clearly lowered the average age of the target audience as evident from the fresh and youthful shape of the new saloon. Our rendering at the end of this page gives you a pretty good idea of how the undisguised car would look like.
[Can't watch the video? Head to Youtube]
The interior is also expected to be a far cry from that of the current car. Based on the MRA (Modular Rear wheel drive Architecture) platform, dimensions would be increased to offer more interior space and comfort.
[Can't watch the video? Head to Youtube]
Expect a full range of petrol and diesel engines to be lined up and there are speculations that the 1.5 litre Renault dCi diesel engine which currently powers the entry level variant of the A Class might as well be the range starter for the C Class.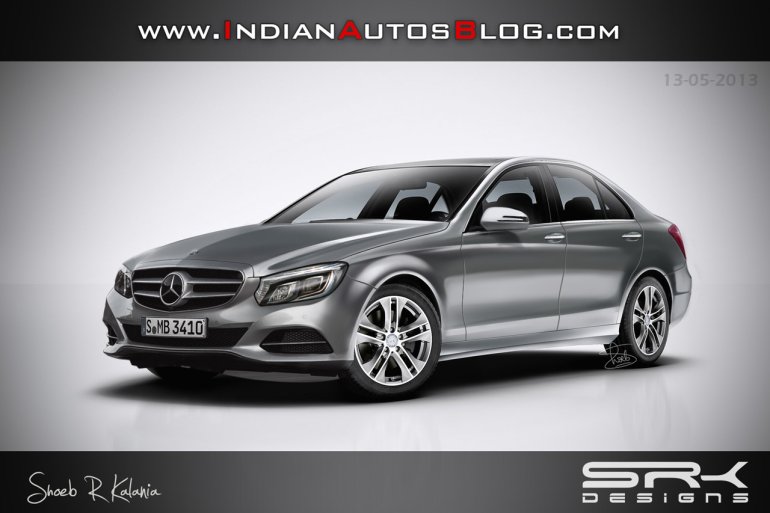 The compact luxury saloon segment is estimated to witness a robust growth worldwide in the future and the 2015 Mercedes C Class will have to get the looks, features, engines and interior to work in this situation. Jaguar's upcoming compact saloon will be an additional competitor to the C Class alongside current arch rivals the Audi A4 and BMW 3 Series.