A pair of 2015 Hyundai i20 prototypes are testing in Chennai ahead of their H2 2014 launch, and here are a few spyshots from Overdrive reader Manoj Prabakaran. The global launch of the new Hyundai i20 will be staged at the Paris Motor Show that opens in October. Hyundai may start sales in India slightly ahead of Europe, repeating strategy that ensued with the Grand i10 last year.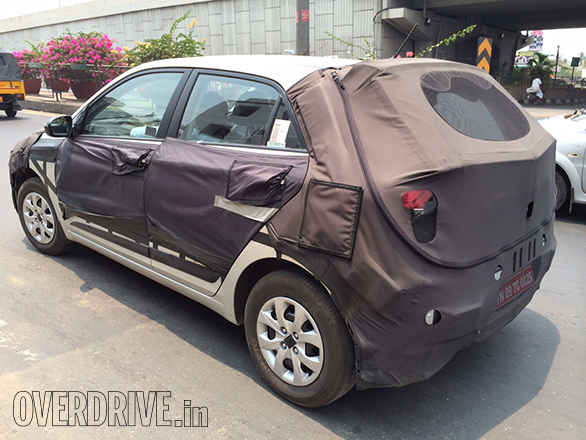 The difference is that the launch of the new i20 may lead to the discontinuation of the current model as there is the Grand i10 already playing the role of the premium offering in the B Segment.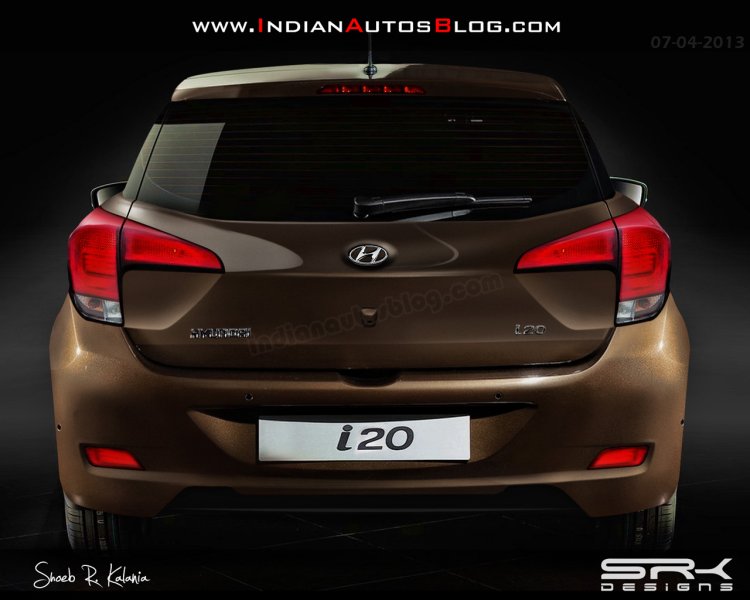 The new i20 appears to be larger than its predecessor and spyshots have shown that it has very less in common with the current model's design. The front could be designed with the new hexagonal grille and angular swept back headlamps. The roofline at the rear is more like a coupe and the taillights, as our rendering suggested, is shaped like a boomerang with LED infused.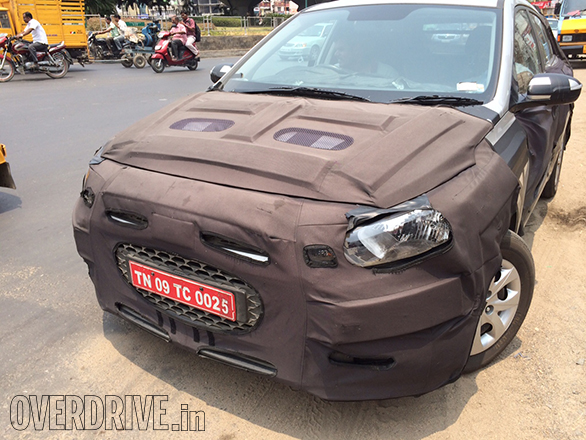 Spyshots from Europe show that the interior design is revamped with a more upscale appearance. The dashboard layout is revised and features auto climate control, a TFT screen and lane keeping assistance. If Hyundai can reproduce the same quality, fit and finish observed on the European car, the new i20 would have the best interior for a B Segment vehicle in India.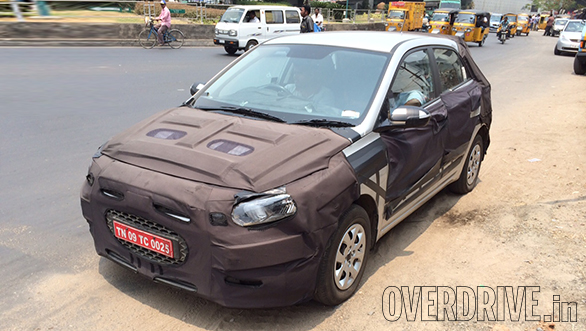 Hyundai may not put anything new under the bonnet. The current 1.2-liter petrol, 1.4-liter petrol (available with an optional automatic transmission) and the 1.4-liter diesel are likely to stay on, with revised ECU mapping and gear ratios.
Into its launch, the 2015 Hyundai i20 has a host of new cars to content with such as the new Honda Jazz, Tata Bolt, Fiat Punto facelift, VW Polo facelift and the Maruti Swift facelift.
[Source - Overdrive.in]