Based on insider inputs and thorough analysis of spyshots, Mustangsdaily.com have dished out a rendering of the 2015 Ford Mustang. Our readers were earlier shown a mockup of the front-end, and were told how the brand has been voted as one of the most popular classic cars in Europe this year.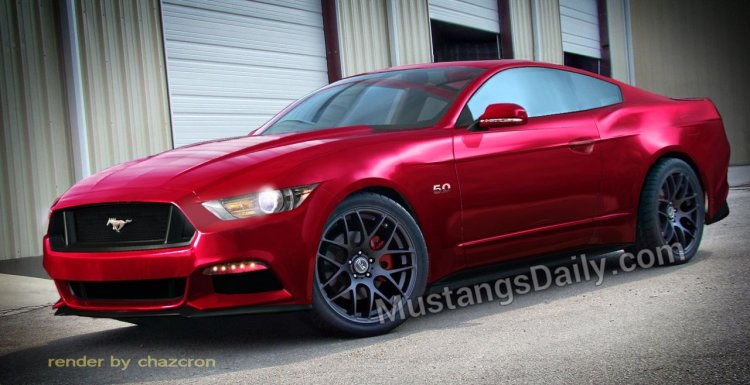 The 2015 Mustang will debut in the next few months, but not all details are available just yet. Mustangsdaily.com hear from insiders that the 'C-scoop' and "hockey stick" design features don't appear on the new model's side profile. Ford is also said to be toying with five hood scoops and hasn't frozen the headlight design.
The first 1,000 Mustangs (as the 2014 1/2 model) are likely to get a 5.0L V8 producing around 450 horsepower. As instant collectors' items, each of these models would have a special VIN and build numbers. The 1,000 special Mustangs celebrate 50 years of the world's most famous muscle car.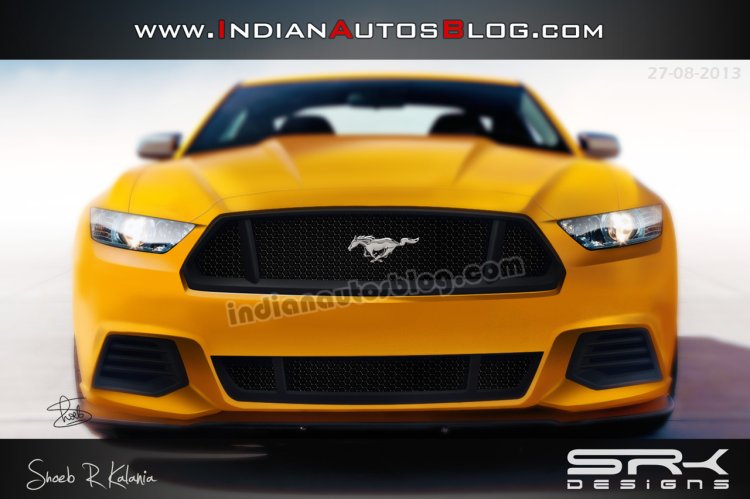 Poring through the archive pages of Mustangsdaily.com, we learn that the replacement would be 180kg lighter than the current car, about 38cm shorter and 16.5cm narrower. The difference in dimensions are from tighter front, side and rear overhangs.
The use of aluminium to reduce weight would shoot up prices of higher Mustang variants by 10 percent, notes an insider. On lower variants, Ford will offer a four-cylinder Ecoboost option and a less powerful V6 motor.
The new Mustang would also be made in RHD spec, so an entry into India cannot be ruled out.