The next generation 2015 Ford Mustang is being developed as we speak. While we have shown you many renderings of the legendary muscle car in the past, this rendering comes from Indian Autos Blog's Shoeb!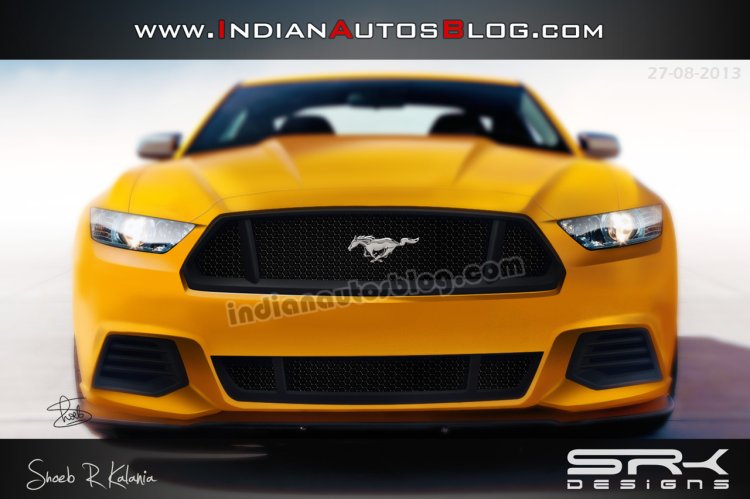 Apart from its aggressive stance and the huge grille, the next generation Mustang also celebrates the brand's 50th anniversary. To commemorate this, a special edition of the next gen model would be released during its launch. It is rumored to be called the 2014.5 (2014 and-a-half) edition. While this edition may not be heading to India, the regular Mustang might!
Yes, you read that right. Autocar India reports that the next gen Mustang, which would be made in right hand drive trim, could be seen at your neighborhood Ford dealership.
The report says that Ford is evaluating the feasibility of launching the muscle car in India. Even if Ford India is not targeting any specific volume, the Mustang would be a great brand builder for Ford. Currently, Ford India's flagship product happens to be the Endeavour, which is also headed for a replacement soon.
Though the Mustang is available in coupe and convertible body styles, we do not know which model would come to India, if at all there are such plans. If the Mustang retains its American pricing of about 22,000 USD when it moves to the next generation, we expect it to be priced at INR 30 lakh in India.
[News source - Autocar India]