Update - BMW have released more images of the 1 Series facelift, and 105 images have been added in a Flickr Slideshow below. The 1 Series facelift may be part of the 15 launches BMW India has announced for 2015.
2016 BMW 1 Series (Facelift) - Image Slideshow
[Can't view the slideshow? Head to Flickr]
Gets a new engine range.
The 2015 BMW 1 Series (facelift) is being showcased to the public for the first time at the 2015 Geneva Motor Show.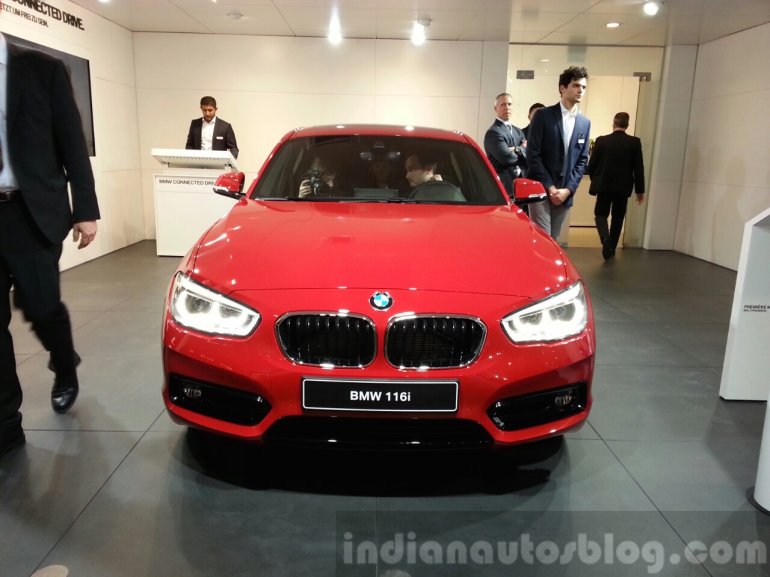 On the outside, the BMW 1 Series facelift gets a new front and rear end. It adopts a BMW 2 Series-like front fascia, while the rear gets larger L-shaped taillamps. The car remains unchanged on the sides, and the same can be said for the interior, save for the inclusion of iDrive and automatic climate control on all models.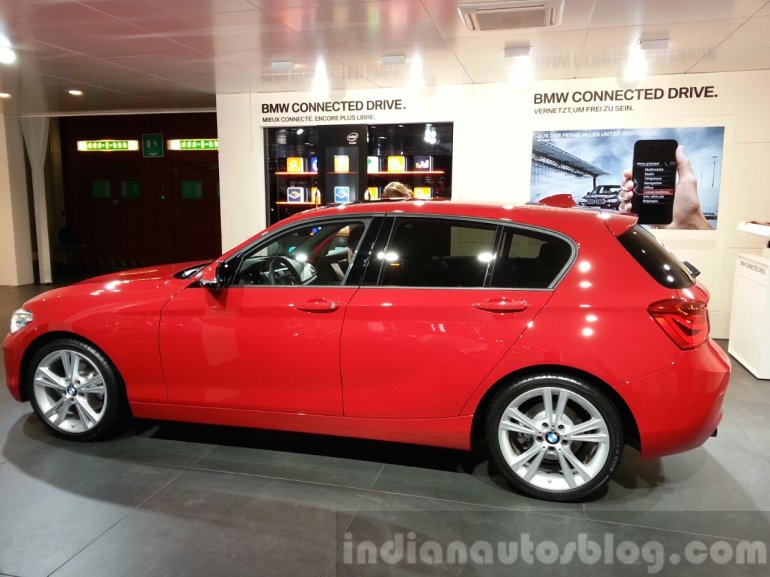 The 2015 1 Series continues to be a rear-wheel drive hatchback, but the engine range has been updated with the inclusion of new 3-cylinder petrol and diesel engines at the lower end of the variant walk.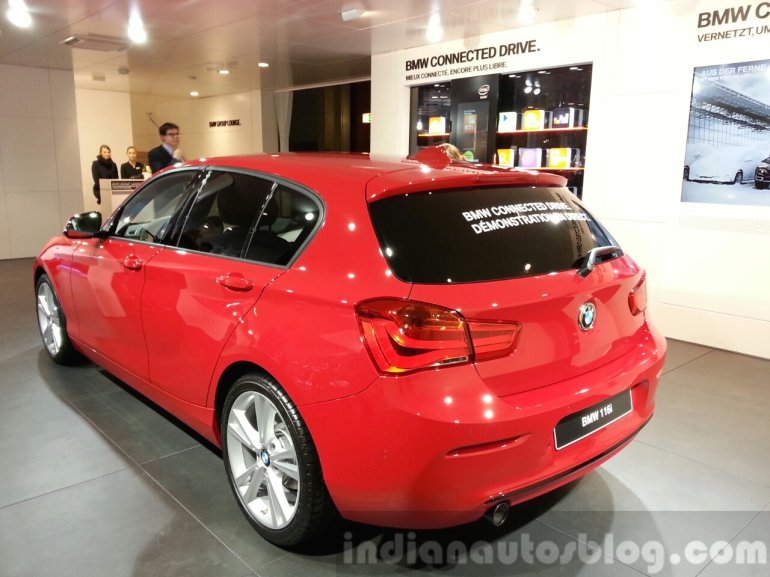 The mid-spec versions get 4-cylinder units, while the top-spec M135i continues to use a 3-litre straight six which now develops 10 hp extra.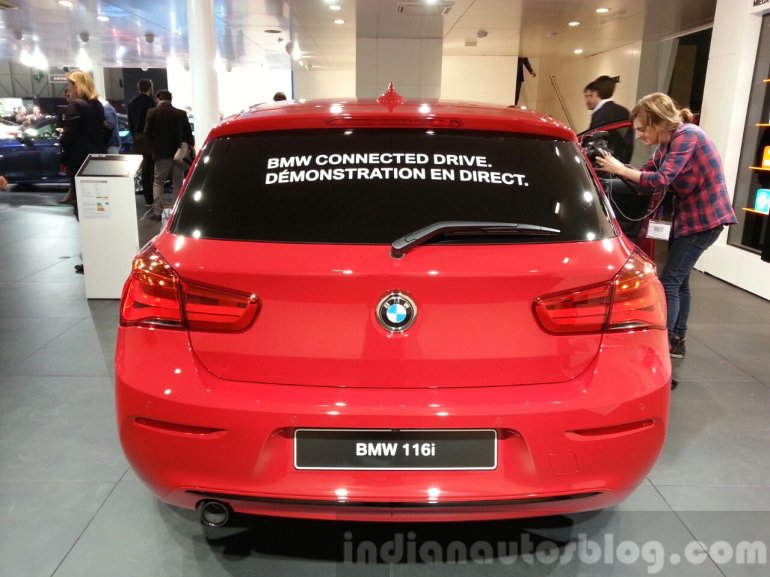 You can get more details in the press release below.
2015 BMW 1 Series (facelift) - Image Gallery
2015 BMW 1 Series (facelift) at the 2015 Geneva Motor Show - Press Release
[Can't read the document above? Head to Slideshare.]