Even gets a lightweight roof that saves 3 kg of weight.
The open top versions of the new 2015 Audi TT world debut at the VW Group Night on the eve of the 2014 Paris Motor Show. Sales of the TT Roadster in Germany begin immediately, while the TTS Roadster will arrive on the market early next year.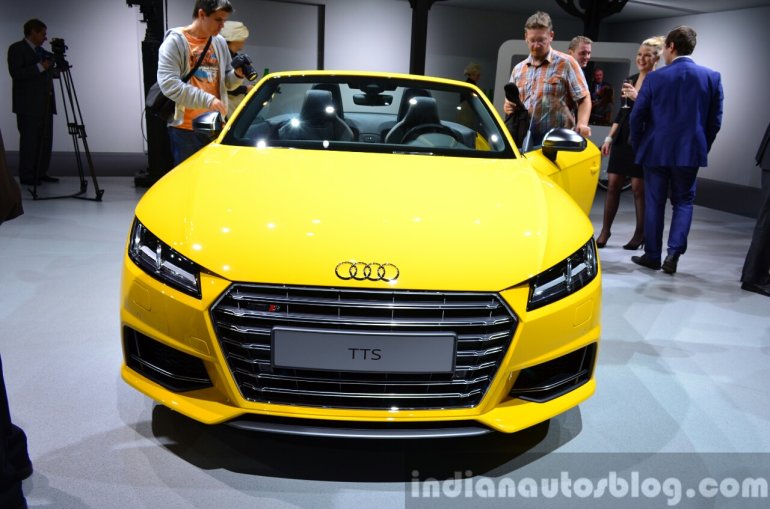 Based on the new MQB platform, the TT Roadster and TTS Roadster come with a newly designed fabric roof with parts made from magnesium, aluminium, plastic and steel. The result is that the roof weighs only 39 kg, which is 3 kg lighter than the previous generation model's top. Audi will offer the roof of these Roadsters in three shades - Black, Titanium Gray and Jive.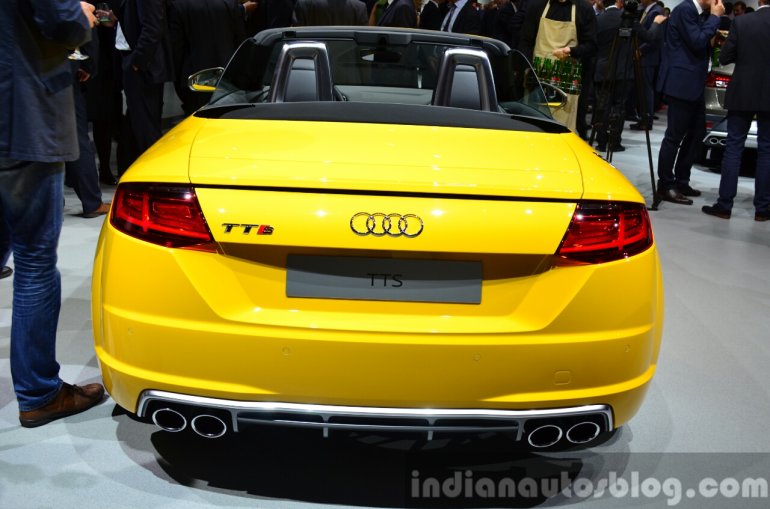 The electric roof needs 10 seconds to open or close, and can be operated at speeds of up to 50 km/h.
Like the TT Coupe, the TT Roadster will be available with two four-cylinder engines - a petrol and a diesel. The 2.0-liter TFSI petrol makes 230 PS (226.7 bhp) and 370 Nm of torque, whereas the 2.0-liter TDI is good for 184 PS (181.4 bhp) and 380 Nm of torque.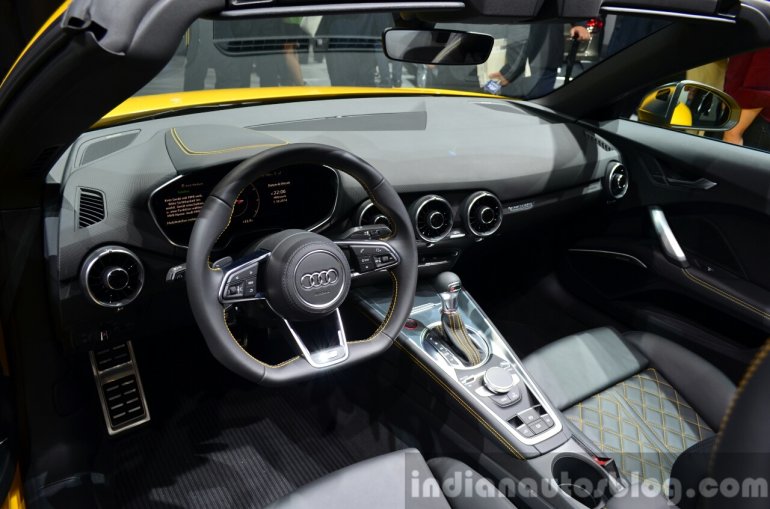 The TTS Roadster gets a 2.0-liter TFSI making 310 PS (305.63 bhp) and 380 Nm of torque, thus accelerating the car from 0-100 km/h in a quicker 4.9 seconds before hitting an electronically locked speed of 250 km/h.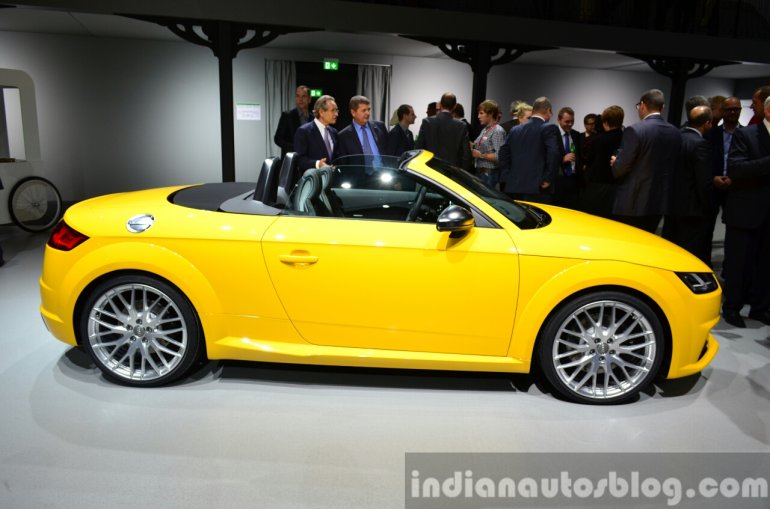 The regular TT Coupe is expected to launch in India next year.
2015 Audi TT Roadster - Press Release (From Page 9)
[Head to Slideshare if you're unable to view the document above.]