Sep 02, 2014 - 10:57am IST
Filed under Ducati, 2014 Moscow Motor Show, Ducati Monster, Ducati Diavel
IAB Report - Ducati Monster 1200 & Diavel Carbon showcased in Moscow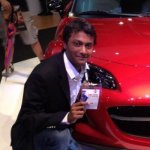 Nithyanandh K, As a toddler, those wheeled machinery fascinated me even before I knew what they're called as! So here I'm, petrolhead by birth, Mechanical engineer by qualification and automotive reporter by profession!
The 2015 Ducati Diavel Carbon and the Monster 1200 have made their Russian debuts at the ongoing 2014 Moscow Motor Show.
2015 Ducati Diavel Carbon
The 2015 Ducati Diavel Carbon differs from the regular Diavel in terms of color options and additional features. The Testastretta 11° 1198.4 cc dual spark L-Twin engine puts out 162 PS (159.5 bhp) and 130.5 Nm of torque. The colossal ability of the engine is harnessed by a 6-speed gearbox.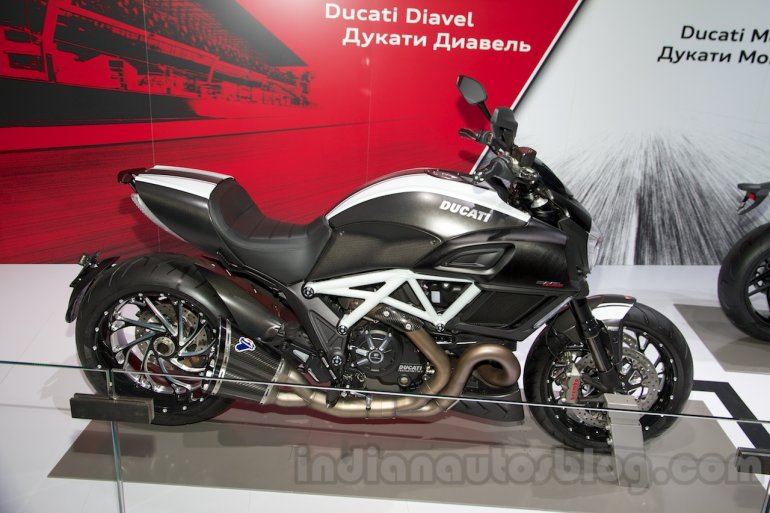 The 2015 Ducati Diavel is equipped with LED headlamps, ABS, Ducati Traction Control, Ducati Riding Modes. The Diavel Carbon, apart from featuring matte carbon accents, also receives exclusive Marchesini wheels which are forged, turned and milled to expose natural aluminium.
More details are available in the Geneva Motor Show press release below the gallery.
2015 Ducati Diavel Carbon - Press Release
[Can't view the document? Head to SlideShare]
Ducati Monster 1200
The Ducati Monster 1200 is the biggest naked superbike from the Modena-based outfit. Unveiled at last year's EICMA, the street fighter borrows the Testsastretta 11° L-Twin from the Diavel but generates a relatively less 135 PS (133.1 bhp) and 118 Nm of torque.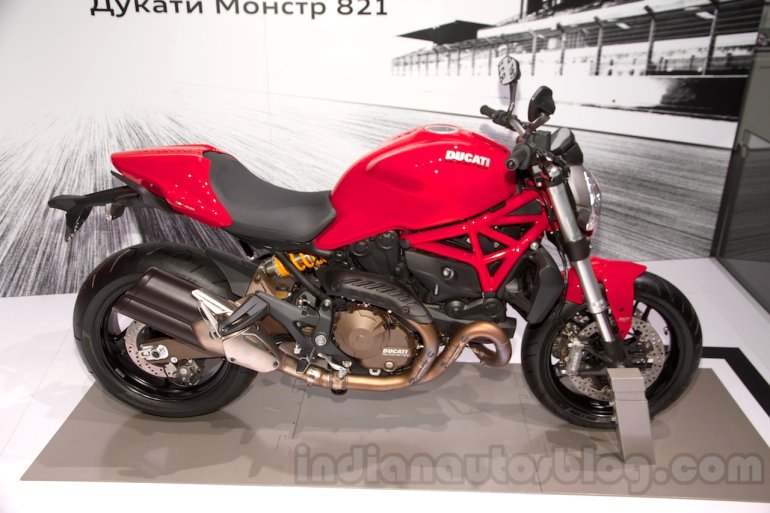 The top-end Moster 1200 S squeezes 10 PS more from the engine and gets higher spec suspension and brakes in addition to few visual changes like blackened  exhaust tips.
More details are available in the press release below.
Ducati Monster 1200 - Press Release
[Head to Slideshare if you can't view the document.]