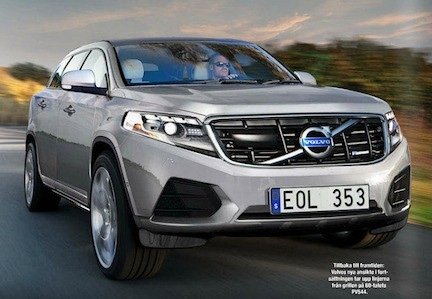 Auto Motor & Sport has reported that the first product to come out riding on the new Volvo Scalable Platform Architecture is the next generation XC90.
The new XC90 will be ready around the same time in 2014 and Volvo is said to be mulling a smaller crossover, perhaps a XC50, for a public bow in the latter half of the decade.
The report also states that Volvo has completed development of the "V40 Cross Country," a version of the V40 with an outdoorsy makeover. No changes have been made to the car's mechanical package.
Volvo India is planning to launch to the V40 next year in India and could follow it up with variants such as the Cross Country, that breaks cover at the Paris Motor Show in September. It is quite obvious to expect the XC90 on the Indian market soon after its global debut.
The showcasing of the Volvo Concept Universe and Concept You led the belief that Volvo's first model off the Scalable Platform Architecture would be a range-topping sedan, but AMS has quelled those rumors.
AMS claims the Volvo SPA can reduce the XC90's weight by at least 100kg and a plug-in hybrid option is on the cards. Volvo is understood to be slowly moving away from V6 and V8 engines and is placing faith on the four cylinder engine that uses technologies such as turbocharging and supercharging to provide firepower for its future range. Expect to see one under the next generation XC90's hood.
[Source - Automotorsport.se]