Under the ownership of Ford, the successor to the Volvo XC90 wasn't a priority. The sale of the brand certainly was and after being bought out by Chinese auto company Geely, the XC90 revival is back in focus, according to Dutch website Autowereld.com.
Volvo's new owners see diamonds hidden in the XC90 as a stylish 7 seat SUV is a fantastic idea for the Chinese market. The current generation model has found many Chinese homes and for the trend to continue in a cut-throat environment seeing new arrivals everyday, a revival is mandatory.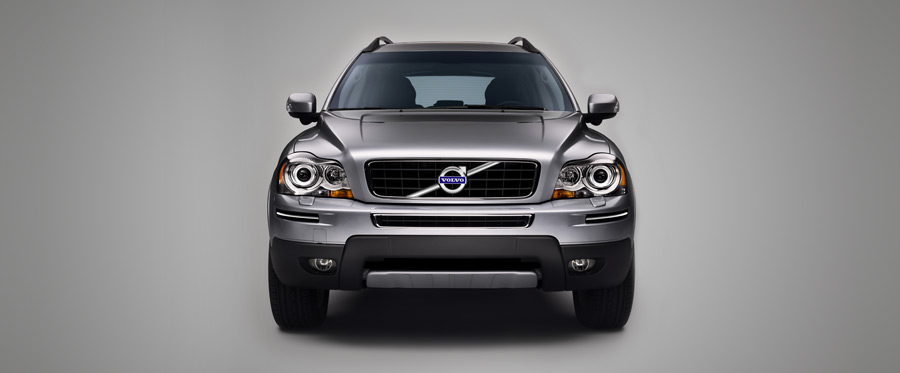 It is reported that Volvo will give a mild makeover for the XC90 in late 2011 which will not involve any structural changes. The light clusters, grille, wheels and cabin color palette will be different. The design will be along the lines of the XC60, but sticking larger XC60 design element on a generation old Volvo will not make it a graceful car.
Having secured a safe position for the immediate future, the attention will turn to reviving the old workhorse for a late 2013 debut. The structurally different model could be bigger but the car's weight will hardly increase due to clever construction techniques and use of light weight materials.
Changes under the hood will include an all new powertrain. A compact petrol engine fitted with a supercharger will join a hybrid powertrain. There's no talk of diesels, but the twin turbo D5 from the current Volvo range could be improved to continue serving in diesel-loving Europe. The new XC90 could help Volvo increase its market share in America where it wants a decent presence. The XC90 is sold in India and is bought through the CBU channel.
The Volvo XC90 goes head to head with the Mercedes GL-Class and Audi's Q7. The latter is also going to see drastic change in design and mechanicals three years from now.
[Source - Autowereld.com]