Few years ago, bigger the engine, cooler was your car.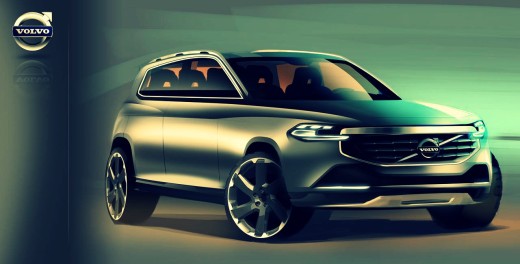 Now, it's the vice versa. Thanks to the ever more stringent emission laws and depleting fossil fuels, carmakers are looking at downsizing as their key long term strategy and Volvo is one of them.
The Swedish automaker will use engines which will displace no more than 2.0 litres for their entire product portfolio and the upcoming new XC90 SUV will be the first Volvo to get the downsized engines.
The next generation XC90 will get new set of petrol and diesel engines that are developed under Volvo Environmental Architecture. The VEA engines will become the norm in all future Volvos and will play an instrumental role in the company's quest to bring down the average CO2 emissions of its entire fleet to 95 g/km by 2020. Electric and Plug-in hybrids will form a part of VEA to achieve this target.
Volvo sources say the new four cylinder engines will match the six cylinder motors' powering the current XC90 in terms of performance while being cleaner and frugal.
Another trick in Volvo's bag is the new Scalable Platform Architecture (SPA), which is to Volvo what MQB is to VW. This platform is engineered with electric and hybrid powertrains in mind and is stronger and lighter than the current platforms. It can underpin every model thereby reducing costs at the design center and production lines.
The new XC90 has been under development since a while now and is expected to go on sale in the later part of next year after its debut at the 2013 Frankfurt motor show.
[Source: Autoexpress.co.uk]