After the Chinese company Geely acquired Volvo for two billion dollars in 2010, the Swedish brand has shown strong signs of recovery. Under the leadership of the Stefan Jacoby, former CEO of VW USA, the company seems to be on track to achieve its goals.
Much of the focus is on the Chinese market where Volvo wants to grow multifold. Volvo is developing a full array of products and the flagship XC90 is yet to max out its potential in China partly due to its outdated looks. Sure Volvo may have incorporated more than 322 changes on the 2013 model, but it does not pip the Q7 or the GL-Class in refinement, features or fuel efficiency.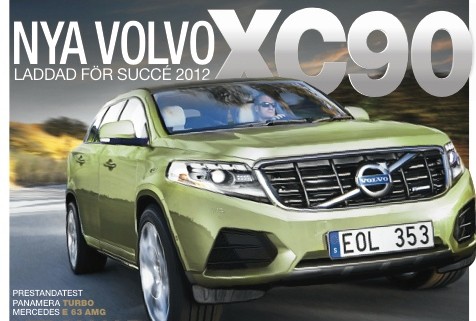 The successor to the XC90 is under development and early reports detail its uncanny resemblance to the XC60. Having said that, the XC90 is not a fatter XC60. The rendering carried by AutoMotorSport.se maybe an indication of the replacement's design direction.
The new XC90 debuts in 2014 with newly developed four-cylinder turbo and naturally aspirated engines replacing the older V8 motors. Plug-in hybrids are also in the offing but when and where it isn't clear. Shortly after its introduction, the S80 successor is set to follow.
[Source - AutoMotorSport.se]