The Toyota Corolla has sealed its place as one of the best selling cars in the history of automobiles.
However, the current generation Corolla feels outdated, especially in the company of its more modern and fresh rivals like the Chevrolet Cruze, the Honda Civic, Dodge Dart and Hyundai Elantra. Regular Indian Autos Blog readers know that Toyota is working on a next generation car which is due for 2014.
Our friends at NoticiasAutomotivas.com.br have carried photographs of a disguised Corolla that have appeared on Japanese magazine Mag-X. While the overall design details lie hidden beneath the disguise, we could vaguely state that the front of the car bears a resemblance to the new Auris.
Sharp headlamps and a single chrome slated smiley grill add some design flair but still the car feels conservative and simple by its looks. We can't make a concrete judgement going by these low resolution shots, so let's hope the final outcome has more design oomph.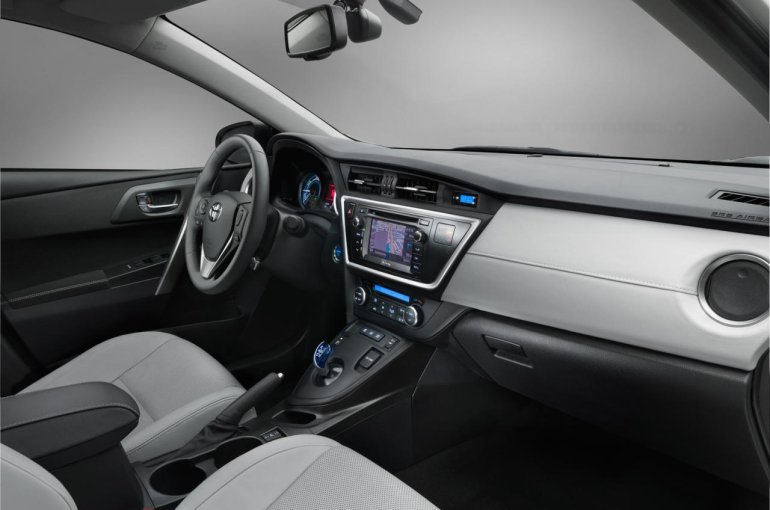 Of what is visible of the interior of 2014 Corolla, most of the dashboard components are picked from the Auris hatchback's interior (inset), which was launched last year. The dual tone black and beige interior will work very well for India.
The new Toyota Corolla is expected to carry forward the same set of powertrain options. The 1.4 litre diesel engine that is available in India is quite small and underpowered for the car of its class and we hope Toyota brings a bigger and powerful oil burner along with the new Corolla.
Toyota Kirolskar Motor has announced that there is not going to be any new product launches in the next three years, but this condition may not apply to refreshes and generation changes of models in the current lineup.
[Source: Noticiasautomotivas.com.br via mag-x.com]