The 2014 Porsche Panamera is a facelifted and updated model of Porsche's four-door sedan. Unveiled at the 2013 Auto Shanghai in April this year, the refreshed Panamera gets a few exterior, interior and some mechanical upgrades.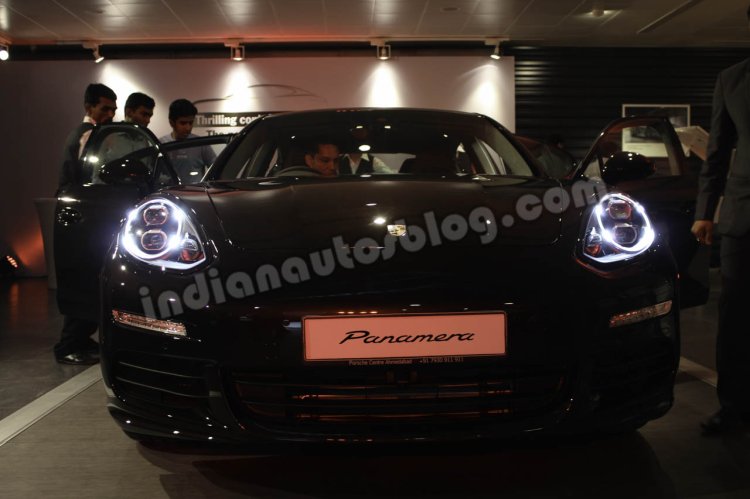 It seems that Porsche will soon launch the updated Panamera in India. Porsche's dealers have already started conducting product previews for select customers and these images come from Indian Autos Blog reader, Mr. Yuvraj Modi, who attended the preview at Porsche's Ahmedabad dealership.
Our source at Porsche India confirms that "the launch is just around the corner". Cars such as the Panamera and the Cayenne are important models for Porsche in India and the company does not want to delay in getting the new and updated vehicle.
First and foremost, the new Panamera can be identified thanks it its LED headlights with the individual lighting elements and larger air intakes on the front bumper.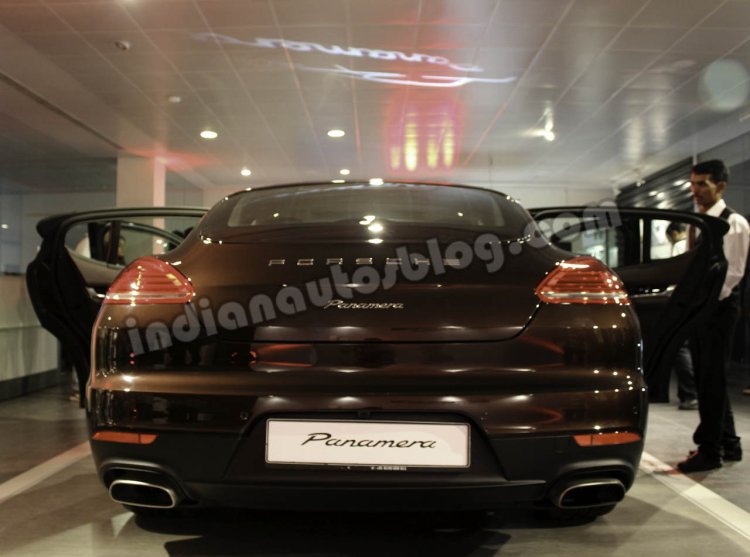 Porsche has redesigned the rear section and it now features a wider spoiler and a wider rear windscreen. The number plate holder has also been lowered down by a few millimeters. Porsche says this has been done to enhance the Panamera's Grand Turismo design even further.
Interior space has been increased by adjusting the rear backrest by 6 degrees. Porsche also claims that the rear legroom has been increased by 12cm.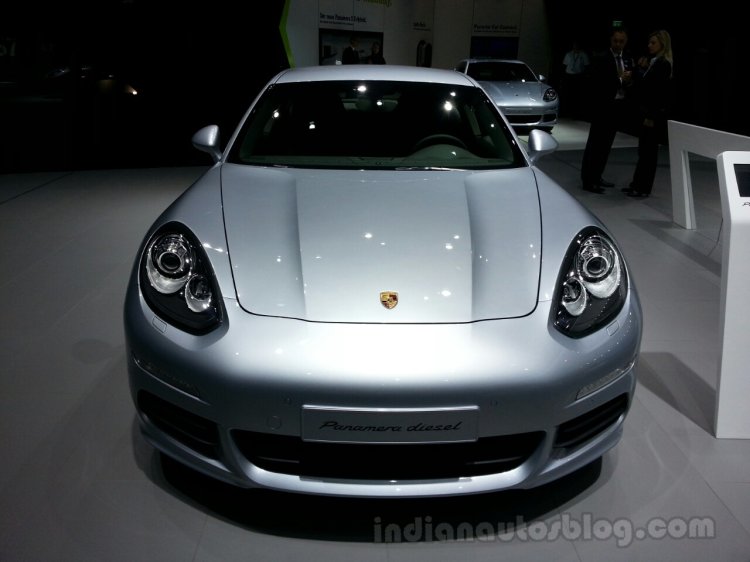 At the recently concluded Frankfurt Motor Show, Porsche also introduced an updated diesel engine on the Panamera. The Audi-sourced 3.0-liter V6 gets a 49bhp power boost and is now rated at 296bhp, while torque increased from 550Nm to 650Nm. Thanks to a retuned 8-speed ZF auto transmission, the new diesel Panamera is 0.8 seconds faster to the ton, now taking only 6 seconds. Top-speed increased by 9mph (14.4km/h), fuel efficiency improved to 15.5km/l and CO2 emissions have reduced to 169g/km.
2014 Porsche Panamera Facelift Image Gallery