Based on the long wheelbase version of the 2014 Mercedes S Class, the S Class XL would be even longer, with early reports estimating a 200 mm increase in the overall length. Mercedes is currently testing the car in Europe and these images were clicked by World Car Fans reader, Mr. Marco Villars.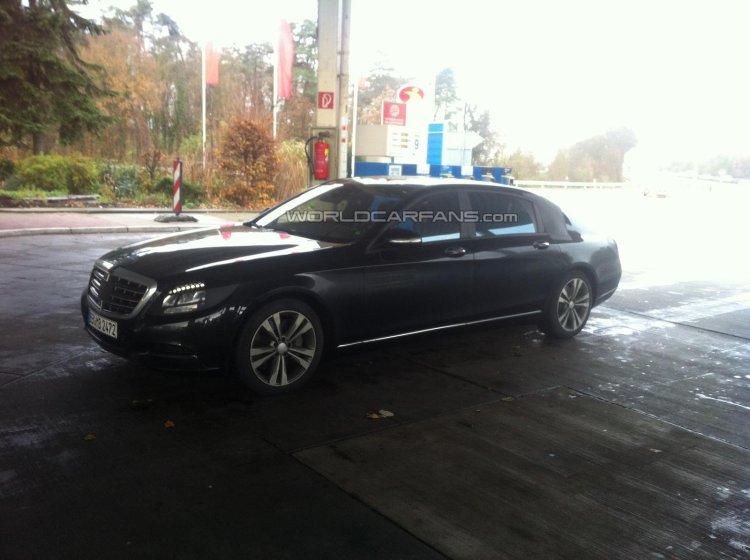 According to World Car Fans, the S Class XL will retain the 2+2 seating of the regular S Class model, and rear seat passengers will be treated to extra legroom and additional gizmos (that may include a larger entertainment screen).
Codenamed X222, the S Class XL would definitely get a plug-in hybrid system (as previous spy images show the Hybrid badge on the dashboard) which combines a 328 bhp 3.0-liter turbocharged V6 engine and a 107 bhp electric motor.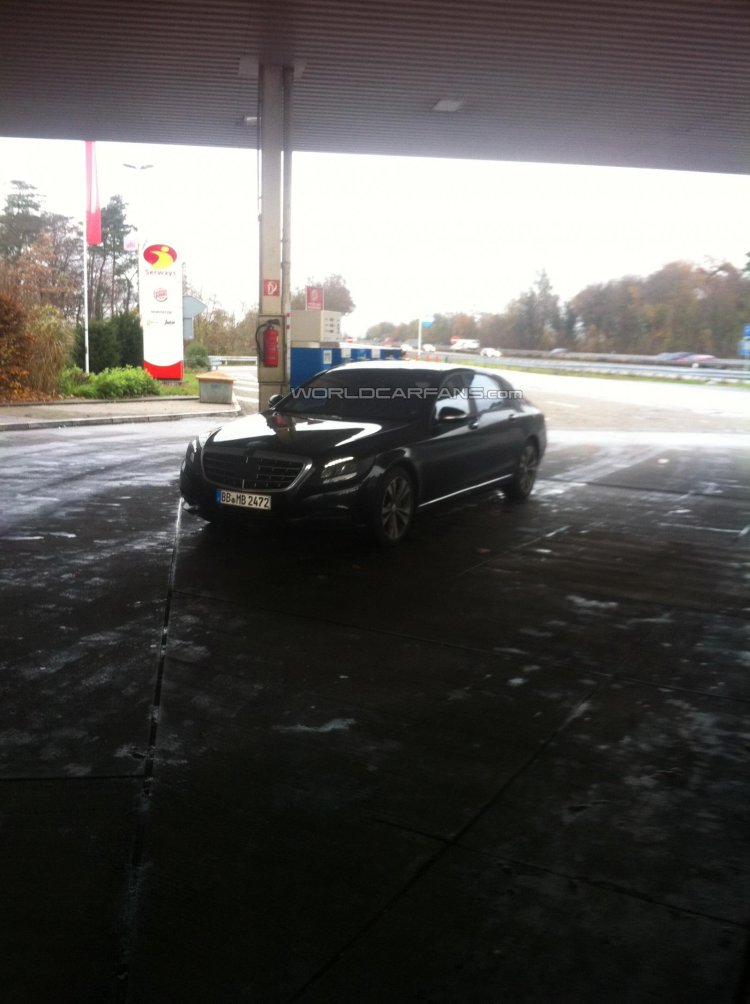 Expect to see the S Class XL's unveiling at the 2014 Beijing Auto Show in April next year. Given China's love for stretched variants of luxury cars, it makes sense for Mercedes to stage the debut there or at one of the country's other motor shows.
Further, Mercedes is also working on the S Class Pullman, which is expected to be even longer and more luxurious than the S Class XL. The Pullman will fill the shoes of the now-defunct Maybach brand, and will have the Rolls Royce Ghost in its sight.