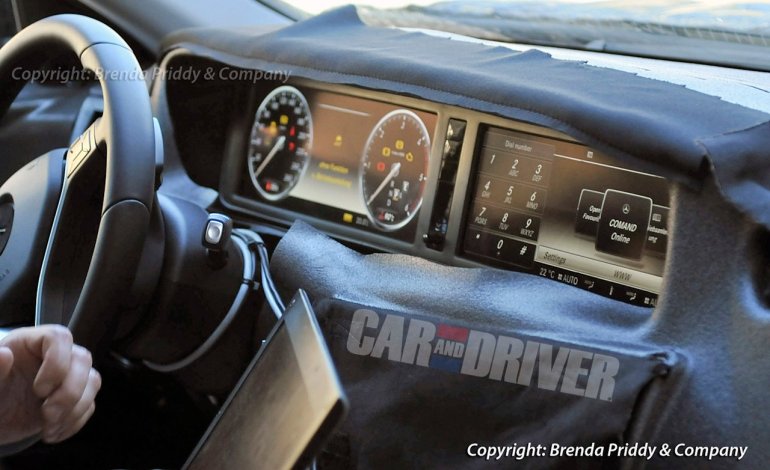 We have brought you many stories of the new S class doing testing rounds in Germany. However, for the first time someone has snapped a clear picture of the interiors of the new flagship sedan from Mercedes Benz and as you would imagine it, the interiors are completely space age!
Inspired by the Jaguar XJ and the latest Range Rover, the new S class gets a rectangular LCD screen instead of physical dials. The screen is split in 2 parts, one part shows the speedometer and the tachometer and the other part is for infotainment.
In this spy image, one can see a mobile phone-like keypad which means that the screen can be operated by touching making it simpler, quicker and more familiar too. The new S Class will get a technology that will read gestures made by the driver on a pad on the center console and superimpose an image of the user's fingers on the screen.
If you observe the image carefully, below the command section you will see 'Online' and 'WWW' which suggest that the new S class will have wireless internet service just like the Audi A8.
The new S class is expected to make a debut in 2013 – 2014, until then we will keep you posted on the development process.
More interestingly, many people say that the Mercedes S class is a glimpse into the car of the future. So do you think that LCD screens are a better option as opposed to the physical dials?
[Source - CarAndDriver.com]