The 2014 Mercedes Benz S Class as you know would be a range of cars rather than a single car. Mercedes announced the normal version and the long wheelbase version when the S Class was unveiled in Hamburg. The 2014 Mercedes S63 AMG was announced today and it will go on sale in September this year. So what are the next S Class models?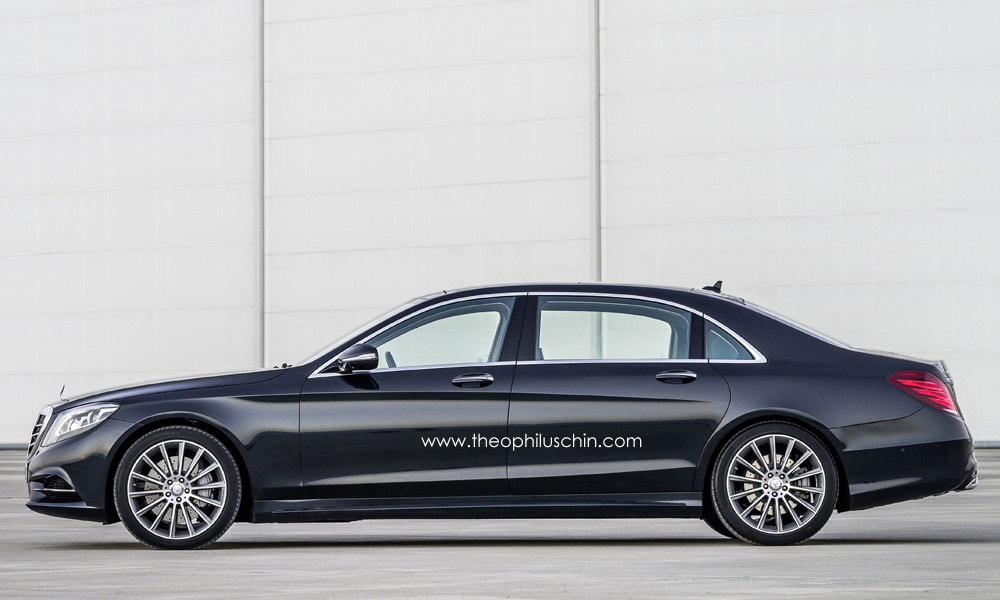 One will be a two-door coupé which will replace the CL Class. And the other would be the replacement for the now defunct Maybach. The rendering that you see here, made by Theophilus Chin, is the Rolls Royce Ghost rivaling S Class EWB (extended wheelbase).
As you can see, the rear seat is where the priorities lie. We earlier reported saying that the EWB S Class had been codenamed the X222. The X222 would feature an additional wheelbase length of about 30-35cm over the long wheelbase S Class. And the long wheelbase S Class is already 13cm longer than the regular S Class!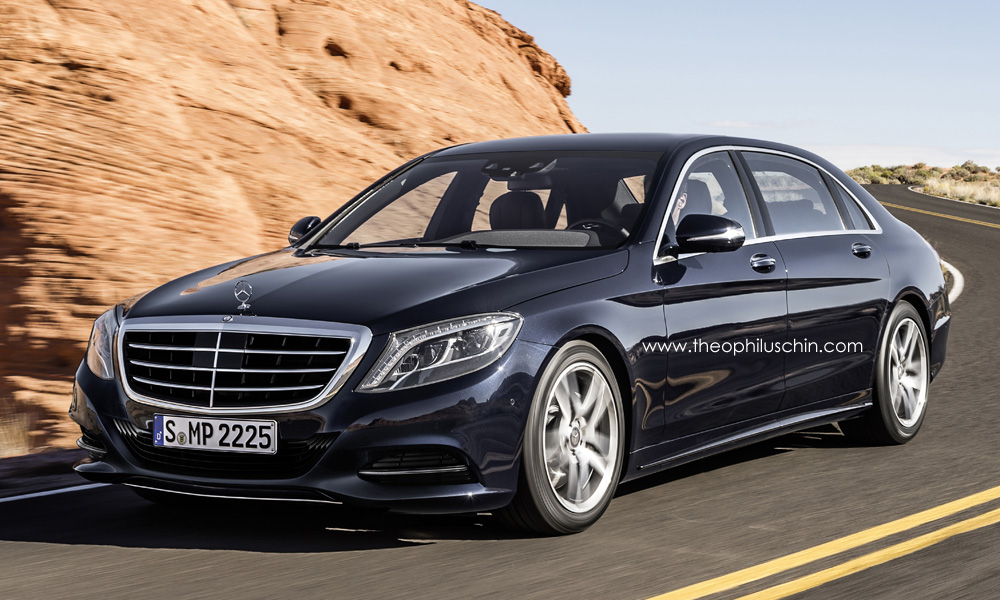 Reports indicate that the X222 S Class would debut sometime in May 2014. The debut of the X222 could be at the 2014 Shanghai Motor Show, which takes place at about the same time in the year. The Chinese as you know, love these luxobarges and simply cannot get enough of them.
[Images from Theophilus Chin]