The all new 2014 Mercedes S Class was unveiled to the world on May 15. While we know that Mercedes gives safety a huge priority, the new S Class is packed with even more safety features.
For example, the seatbelts themselves have airbags in them! While driving at low speeds, the S Class will automatically brake and come to a stop should there be a pedestrian or some obstruction in its way that the driver isn't responding to.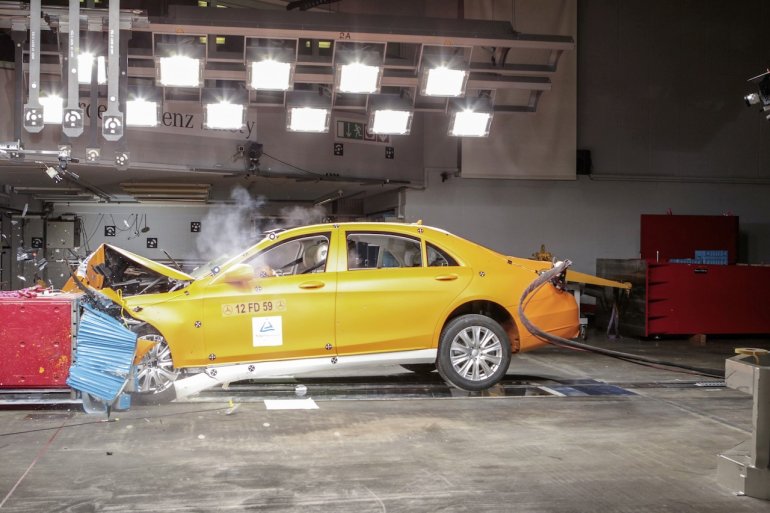 However, what we're all waiting for is the official Euro NCAP report. While it is certain that the new S Class should get a 5-star rating, it would be interesting to see the improvements made by Mercedes from the earlier car. Here is what we know.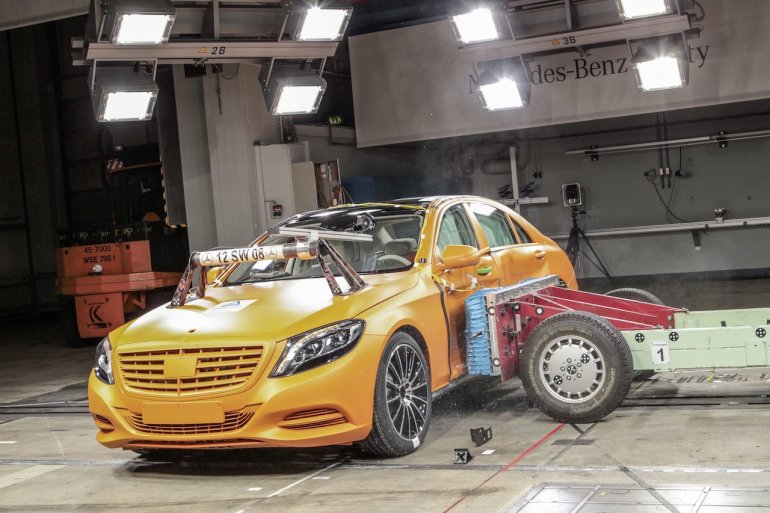 The new S Class features an improved aluminium body shell which promises 50% better torsional rigidity than the outgoing model. Mercedes has been constantly improving the car's frame and in the last 20 years, Mercedes has been packing more features and equipment into the S Class but without increasing its weight.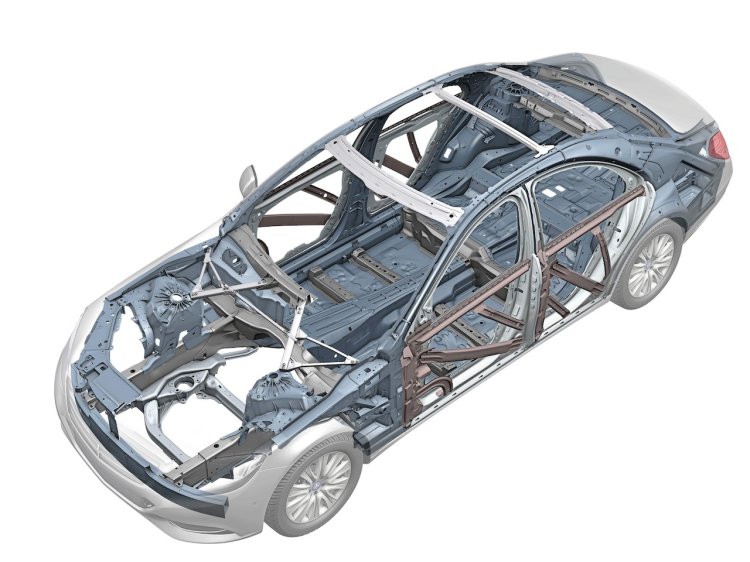 In the new S Class, Mercedes has given extra importance to pedestrian safety. The car's bonnet is optimized to impart minimal injuries to the pedestrians, should there be an accident. A feature called the Active Bonnet is being used and this raises the bonnet by up to 80mm before the person's body impacts the bonnet, thereby providing an elevated surface promising minimum injuries.
These images are from Mercedes crash testing the S Class and not from the labs of Euro NCAP.
[Source - MBPassion.de]