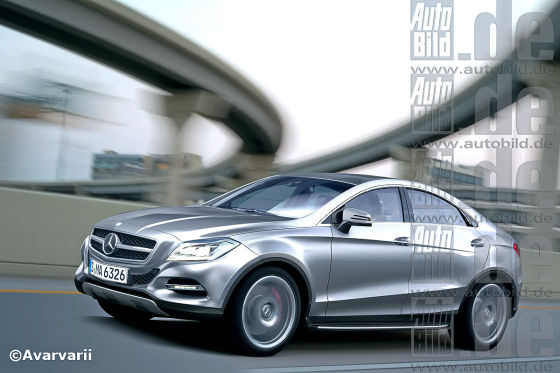 You knew that this one was coming. After we brought you news that the Audi Q6 will be the first rival of the BMW X6, how can Mercedes just fold up their hands. AutoBild Germany is reporting of the Mercedes MLC – a coupe crossover from Mercedes to rival the likes of BMW X6.
The inspiration of the MLC comes from the strong sales of the BMW X6 and Range Rover Evoque. It will be based on the M-Class four-wheel drive platform but the design will be elegant and very coupe-like form, inspired by the new CLS. It is expected that Mercedes will sacrifice practicality for looks and design because that is what attracts people in this segment.
Sources suggest it will get the regular range of fuel efficient engines, including diesels and a range topping AMG version with 544 hp. It will not have any extreme off roading capability and will have a seven-speed automatic transmission to shift cogs. So far only these details are available.
Mercedes should be able to debut this coupe crossover by the end of 2014. Till then, we will keep you posted on further developments on this new vehicle that has come to the surface.
[Source - AutoBild.de]