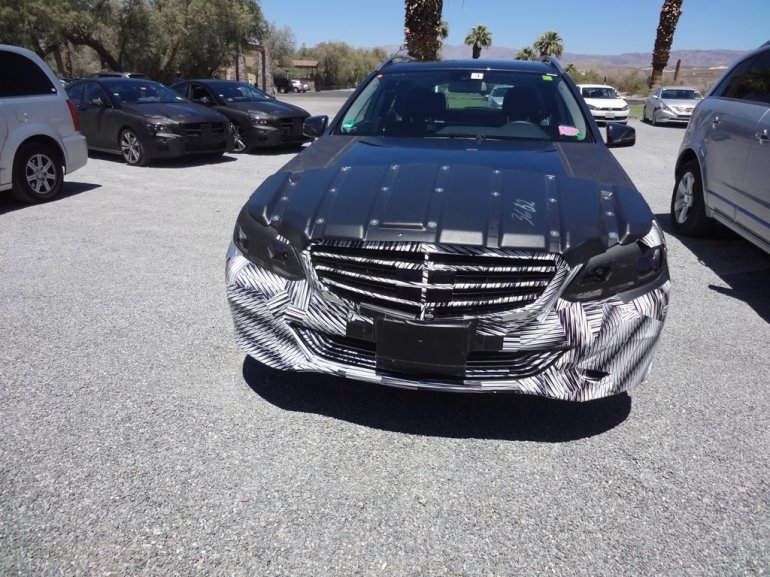 Located within the Mojave Desert, Death Valley California offers the driest, hottest and lowest locations for manufacturers to run tests on their cars. Manufacturers test all their cars in this region, fit to be called hell on earth, prior to bringing it anywhere near dealer showrooms.
Flickr user Stefan Mulders spotted a whole family of new Mercedes Benz cars testing here recently. His photographs seem as if they were taken in unexpected circumstances. Stefan could go close to the prototypes and click close-range photographs of the interior in some cases.
The next generation S-Class is seen testing along with the A-Class-based CLA sedan and a ML-Class variant. Stefan had also seen Chevrolet-badged vehicles such as the Colorado and Captiva. Some of these cars may not be launched in the US market and are flown to the region only for testing purposes.
Of the lot, the vehicle that catches our attention is the E-Class facelift, seen here in the wagon form. Stefan was able to get a good shot of the car's front end. Despite its camouflage we are able to verify some of the claims posted here previously.
The lower grille has been revised dramatically while new body parts include a redesigned hood and bumper. The biggest change of them all can be seen in the headlamps, which is a single unit, a massive departure from the split diamond layout. We've come to distinguish the E-Class from other cars in the Mercedes stable using that signature design feature.
The new E-Class is expected to reach the market in January 2013. We expect Mercedes India introduce the new E-Class for Diwali 2013.
[Source - Flickr.com]