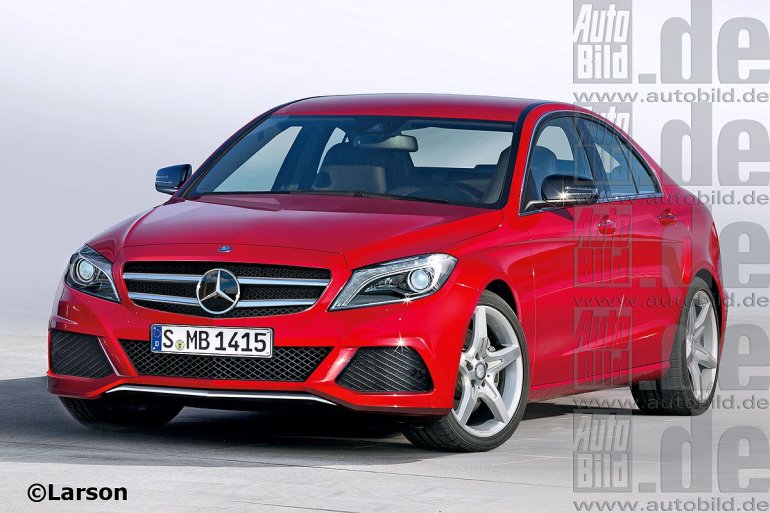 AutoBild.de has brought out an artist illustration of the 2014 Mercedes Benz C-Class that sports styling elements similar to the new generation compact cars (A- and B-Class). For Mercedes, the priorities with the business plans in the next two years are very clear.
The international launch of the GL-Class is an immediate task. Soon after deploying the A-Class and B-Class on the international markets by late 2012, the focus moves towards filling the gap right above the new B-Class with the MFA-based sedan inspired by the CSC concept model shown last month in Beijing.
In 2013 Mercedes will have the new S-Class (W222/V222) in focus. The E-Class facelift with revised front and rear fascias launches shortly after this.
A year later Mercedes is back to reinvent its bread-and-butter C-Class. The next generation model (code - W205) will very easily be the most advanced C-Class ever to be made in its 21 year history. AutoBild claims Mercedes will downsize engines and launch a hybrid powertrain in the mainstream variants.
The C-Class could also have self-driving abilities available on the top-of-the-line S-Class. Prices are expected to start at 33,500 Euros (23.3 lakh rupees). Mercedes has already started testing this model in Germany.
In 2015 we can expect to see an all-new E-Class which could be a SLS AMG of sorts from the positioning and branding perspective using carbon fiber technology. Mercedes is also rumored to be working on a baby SLS sports car for a mid-decade launch.
[Rendering Source - AutoBild.de]