The Mercedes Benz C Class is a bread and butter model for the Stuttgart based manufacturer. While it may not be doing the best of sales numbers thanks to strong competition from the Audi A4 and the BMW 3 Series, Mercedes are optimistic about the next generation model.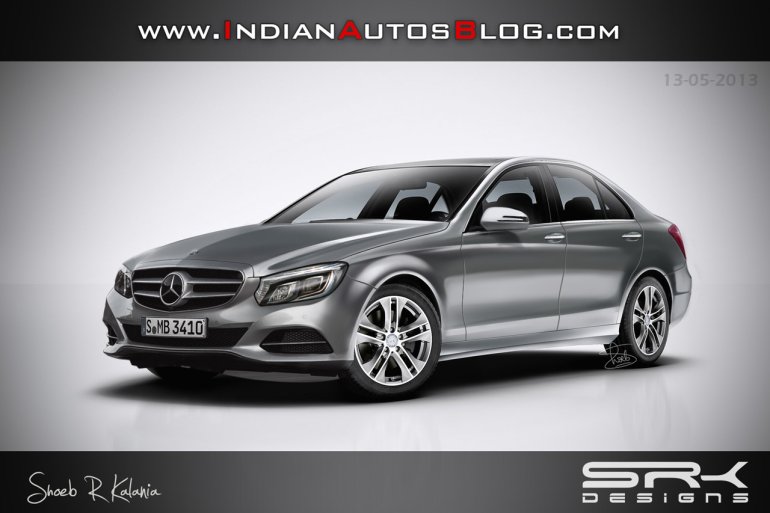 The next generation Merc C Class is due to be shown next year. One of the most important changes to the car would be the new MRA (Mercedes Rear Wheel drive Architecture) platform underpinning it. With improvements in weight and performance, the new C is expected to drive and handle better than the outgoing model.
The new range of Merc's have this interesting headlamp design with a kink in the corner. It was first seen on the A Class, followed by the CLA and the all new S Class seems to feature it as well. Shoeb's rendering of the C Class takes it into account too.
Another design element that strikes you in this rendering is the 'Avantgarde' front grill that we  have come to see in the new E Class.
Speaking from the engines perspective, the new C Class will get economical engines starting from a 1.6-liter four cylinder petrol to a 3.0-liter V6 unit. The diesel range is expected to utilize the current 2.2-liter mill in various states of tune.