Indian Autos Blog reader, Mr. Prateek Joshi, sent us these images of the 2014 Mahindra Scorpio facelift. The camouflaged test mule was spotted on the Mumbai-Pune Expressway. Earlier this year, when Mahindra first started testing the refreshed Scorpio, only the front and rear of the vehicle was camouflaged, lending us to believe that the changes would be pretty minor. Now though, the entire vehicle is masked, hinting that there could be further changes.
Apart from sporting design revisions, we think engineers have also tweaked the mechanicals of the SUV. A couple of weeks ago, a Scorpio prototype testing out its exhaust emissions was spotted near Mahindra's research and development center in Chennai.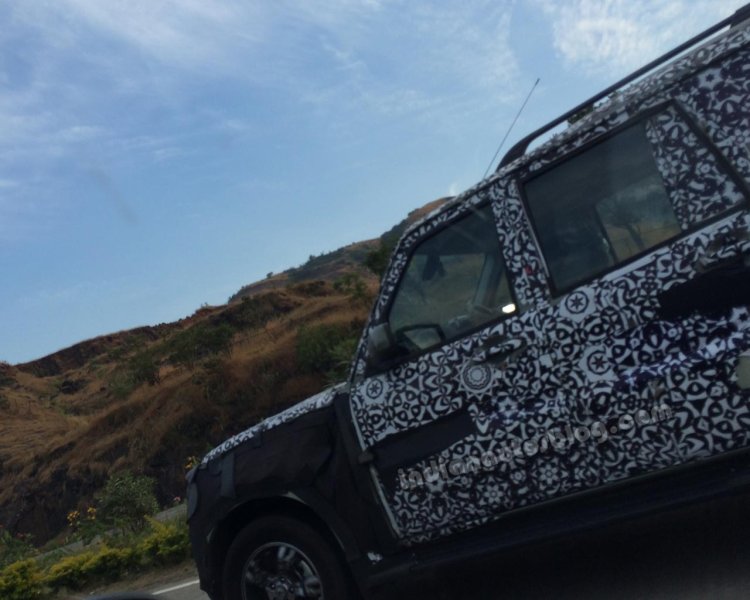 Though there could be minor mechanical revisions, the Scorpio facelift will continue using the 2.2-liter mHawk turbocharged diesel engine. This engine is capable of producing 120 bhp and 290 Nm of torque, and comes mated to a 5-speed manual transmission. A 6-speed automatic gearbox is also available, as is the option of a 4WD system. Meanwhile, lower variants of the Scorpio will feature the 2.6-liter and 2.5-liter m2DiCR engines.
Will Mahindra engineers complete work on the Scorpio facelift in time for an Auto Expo showcase in February next year? We hope so.
2014 Mahindra Scorpio Facelift Image Gallery