The 2014 Jeep Grand Cherokee and the Jeep Wrangler were spotted testing in Mumbai recently. These pictures were clicked by Samira Kelkar, a Car Dekho reader, somewhere in Mumbai.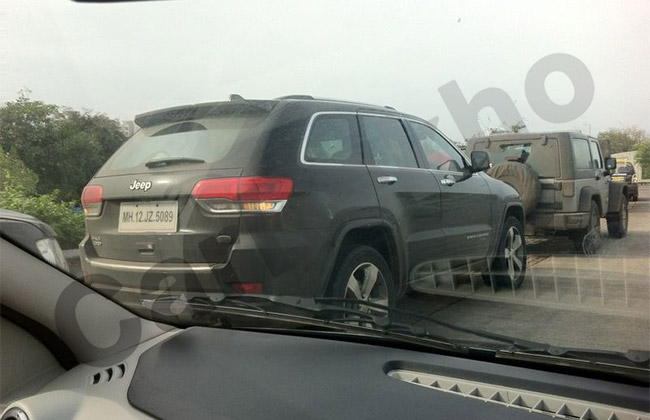 Previously, we have shown you spy images of the Grand Cherokee testing in India. So what is so special about these images you may ask. Take a closer look, at Images 1 and 2. It's the all new 2014 Grand Cherokee, which was unveiled to the world in January this year (at the Detroit Motor Show). The images we've shown you earlier are that of the 2011 Grand Cherokee. These are first spottings of the 2014 model in India!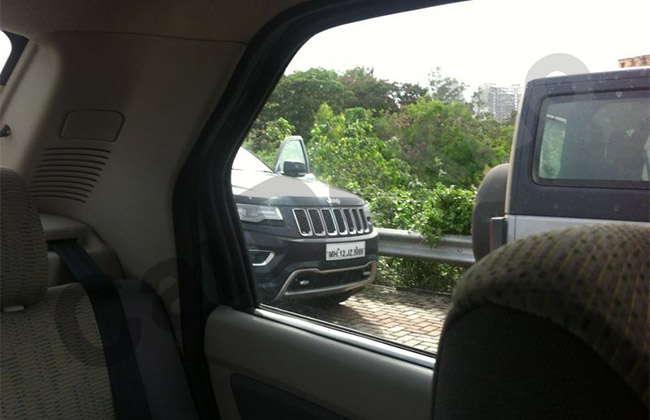 Notice carefully and you'll also see the 2011 Grand Cherokee testing alongside. For reference purposes, the 2011 Grand Cherokee has the number [MH 12 JM 9248] while the 2014 model goes by [MH 12 JZ 5089]. The MH 12 series is that of Ranjangaon, Fiat India's hometown. So why is Fiat India testing both versions alongside?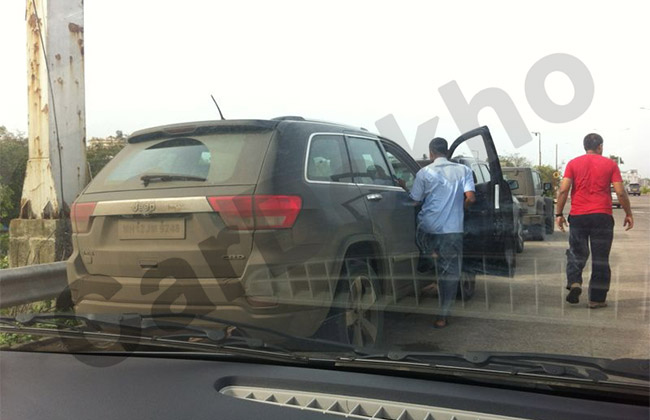 Also seen in these images is the Jeep Wrangler, which will form the lineup to the brand in India.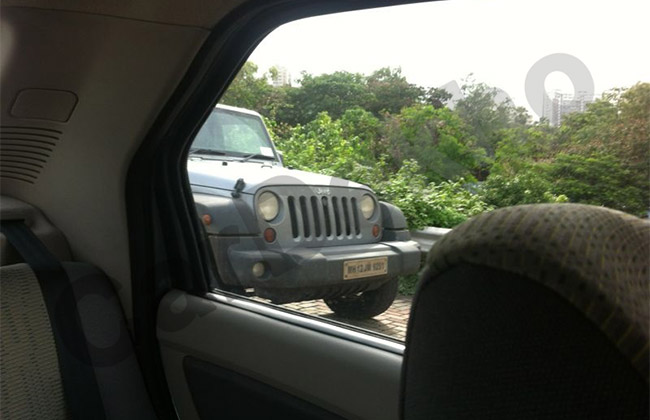 Fiat is expected to launch the brand in India, sometime by the end of this year. Earlier on, an official from the company told us that the launch would take place in October this year. Expect the prices to start at about INR 25 lakhs for the Wrangler and about INR 50 lakhs for the Grand Cherokee.
[Images from Car Dekho]